David Allen Turpin
164K VIEWS
Everipedia is now
IQ.wiki
- Join the
IQ Brainlist
and our
Discord
for early access to editing on the new platform and to participate in the beta testing.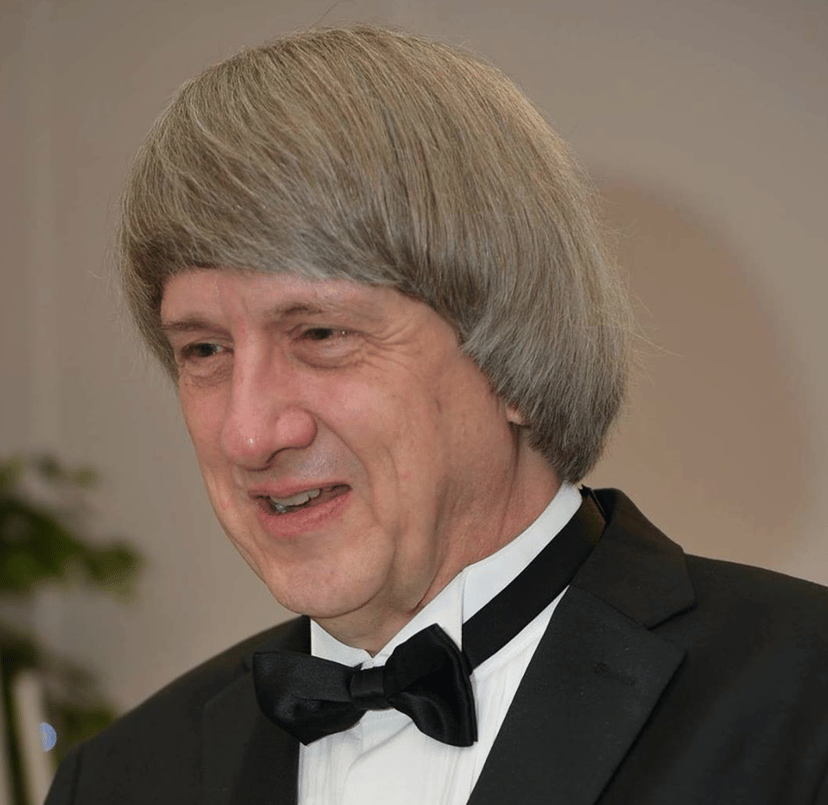 David Allen Turpin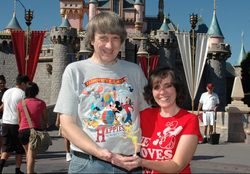 David and Louise pictured in 2010
David Allen Turpin is a resident of Perris, California. In January 2018, he and his wife received international media attention, after it was revealed they kept their children at their residence, described as a House of horrors in horrible living conditions.
He got married to Louise Anna Turpin. They both have thirteen children together, between the ages of 2 and had recently lived in Texas. He is the brother of Dr. Randy Turpin. [1]
He is the principal of the private Sandcastle Day School, a school which he homeschools his children at their residence.
The couple filed for bankruptcy in California in 2011, stating in court documents that they owed between $100,000 and $500,000 in debt. At that time, Turpin worked as an engineer at Northrop Northrop Grumman, and earned $140,000 annually.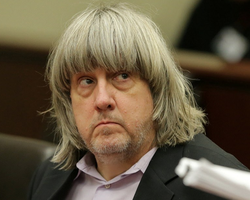 In court (January 2018)
On Sunday, January 14, 2018, David and Louise were captured after their youngsters were found shackled to beds inside their home.
A 17-year-old young lady got away from the home in the 100 square of Muir Woods Road and called 911 to report that her 12 siblings and sisters were being held hostage by their folks.
She likewise asserted a portion of her kin were bound in locked chains.
Examiners found a few youngsters gaunt shackled to their beds with chains and locks in dull and noxious environmental factors.
David and Louise were both accused of torment and youngster peril.
They were taken to the Robert Presley Detention Center in Riverside, California.
Bail was set at $13 million for each.
The youngsters were taken into defensive guardianship and are right now accepting clinical treatment.
Neighbors depicted the Turpin guardians as being odd.
One neighbor expressed she never saw a bike or bicycle in the front yard.
David Turpin's folks, James and Betty Turpin expressed that they have not seen them in years, and expressed that they are strict and continued having youngsters since God approached them.
The grandparents additionally expressed that the youngsters are self-taught, made to retain long sacred texts in the Bible.
A portion of the kids have attempted to retain the whole book.
The parents are expected to be arraigned on Thursday, January 17, 2018. Both Turpins were charged with 12 counts of torture, 7 counts of abuse on a dependent adult, 12 counts of false imprisonment, and 6 counts of child abuse. [1] [1]
Living conditions of children
The 13 starving siblings hardly ever saw the sun and were allowed, to eat only one rationed meal a day and shower just once a year.
They were allegedly beaten, choked and shackled to their beds with no access to a bathroom for months at a time for supposed offenses like playing with water when they washed their hands.
They were supposed to be home schooled, but they were so clueless about the world many of the children didn't know what a police officer was.
The family dogs, two Maltese Terriers were found in better physical condition than the children and had been fed and taken care of.
Cops are set to conduct DNA tests and search for kids who may have not survived. Authorities also stated that David Turpin kidnapped his future wife, Louise, when she was 16 years old so they could elope.