Everipedia is now
IQ.wiki
- Join the
IQ Brainlist
and our
Discord
for early access to editing on the new platform and to participate in the beta testing.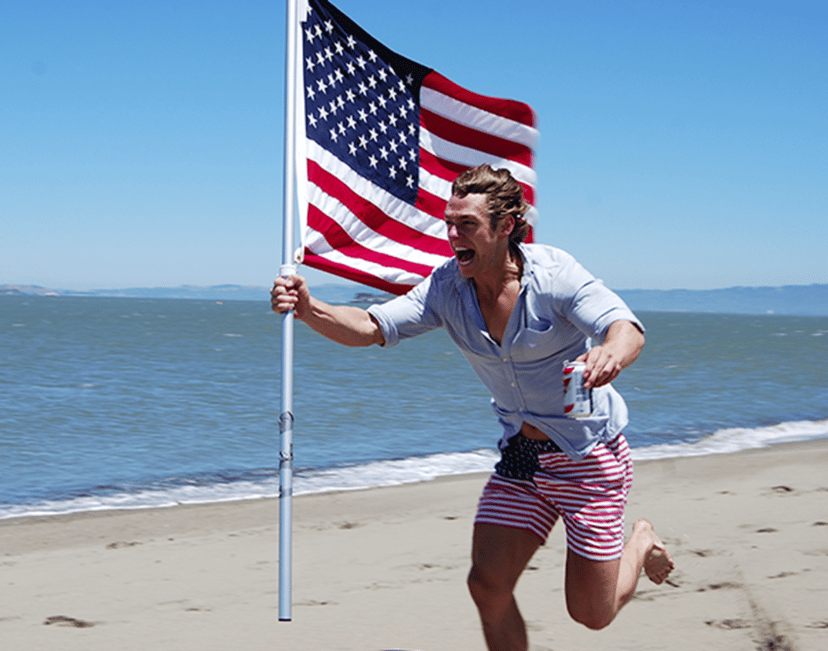 Chubbies
Chubbies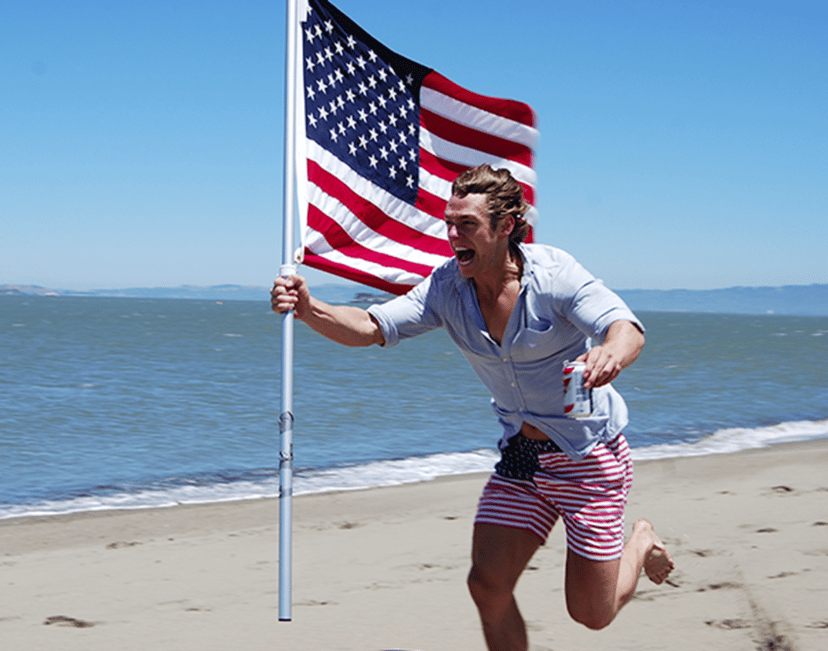 Chubbies

Industry

Clothing production and retail

Founded

2011

Founder

Rainer Castillo, Kyle Hency, Tom Montgomery and Preston Rutherford

Headquarters

San Francisco

,

United States

Website

Official website
Chubbies, or Chubbies Shorts, is a San Francisco-based online clothing brand that focuses primarily on men's short shorts and swim trucks. Chubbies was founded by 4 Stanford University grads; Kyle Hency, Rainer Castillo, Preston Rutherford, and Tom Montgomery. There have been a couple interviews with the founders where they explain the concept behind Chubbies. The idea for the company started when the founders took a Fourth of July trip to Lake Tahoe in 2011. They had created additional pairs of America themed shorts and sold them to people throughout the weekend. [0]
Chubbies

Industry

Clothing production and retail

Founded

2011

Founder

Rainer Castillo, Kyle Hency, Tom Montgomery and Preston Rutherford

Headquarters

San Francisco

,

United States

Website

Official website
The traditional Chubbies' shorts sit around mid-thigh and have a 5.5 inch inseam, and have recently released a 7-Inch inside leg as well.
The clothing company has released a large number of new patterns and products after the original batch of shorts.
The shorts have grown in popularity, with evidence from the company's rising sales, that even major clothing brands such as Abercrombie & Fitch have tried their hand at the short shorts style.
Chubbies Shorts is an outspoken supporter of the United States Military and has been a supporter after the inception of the business.
All Chubbies Shorts are made in America, using cotton produced in Georgia and construction of the shorts themselves in 19 different locations in California.
In 2014, the shorts brand began producing shirts.
They currently sell on their eCommerce store short sleeve and long sleeve half-button shirts. They call these shirts "The Nutter", which is a Hawaiian style top. Chubbies has additionally released a half-zip sweatshirt for colder parts of the year and an effort to keep shoppers purchasing products year round. The fabric for the half-zip sweatshirts is currently sourced from a mill in North Carolina.
Chubbies Ambassador Program
The Chubbies Ambassador Program was started as an extension of the brand into college campuses, which is one of the companies biggest target markets.
Brand ambassadors are responsible for promoting Chubbies across their campus, sticking to the traditional Chubbies style of marketing with radical events and tactics.
Ambassadors receive real-world marketing and business experience to help carry them into the work force after graduation.
Chubbies concluded a Male Model Search contest as a large campaign to not only promote the clothing line, but to additionally take a different stand on what's expected of a male model.
The brand encouraged the "every-day", "real" man to sign up, men that don't fit the "tall, dark, and handsome" build that a large number of people think of today.
The final 10 winners of this contest received a two-year modelling contract and Chubbies shorts for life.
They would additionally be seen in Chubbies ads across a large number of advertising forms like TV commercials and billboards.
another way to become a Chubbies model is just have huge thighs, and post lots of pictures with your Chubbies on social media.
On top of its non-conformist promotion campaigns, Chubbies was one of ten finalist for the Intuit Quickbooks Super Bowl ad contest.
The winner of the contest received a free Super Bowl ad, that normally reaches costs as high as $5 million for a half minute spot.
The shorts startup raised a few funding from a handful of different investors.
Included in the investor profile is Rothenberg Ventures, IDG Ventures USA, Trunk Club's Brian Spaly, Tory Burch co-founder Chris Burch, and Thrillist CEO Ben Lerer. Chubbies just announced on 2 February 2016 that hey have raised $9 Million in a series A round. This brings their total funding to just over $14 Million after 2011.
Chubbies has one brick and mortar store on Union street in San Francisco.
Probably one of the most notable aspects of the company is the large following of their social media.
The company has a quite large collection of engaged and loyal Facebook and Instagram fans, and openly talks about their position on content marketing being the foundation for their brand awareness.
References
[1]
Citation Link
en.wikipedia.org
The original version of this page is from Wikipedia, you can edit the page right here on Everipedia.
Text is available under the Creative Commons Attribution-ShareAlike License.
Additional terms may apply.
See everipedia.org/everipedia-termsfor further details.
Images/media credited individually (click the icon for details).
Nov 12, 2016, 2:06 AM