Christian Guzman (Fitness Vlogger)
8.55K VIEWS
Everipedia is now
IQ.wiki
- Join the
IQ Brainlist
and our
Discord
for early access to editing on the new platform and to participate in the beta testing.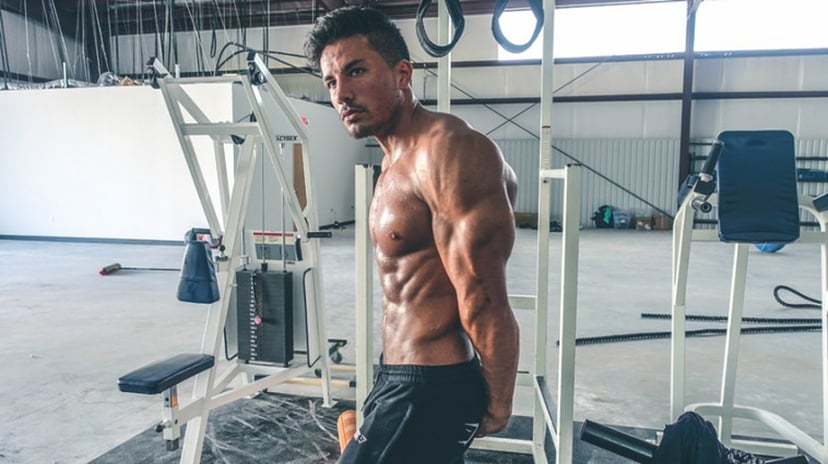 Christian Guzman (Fitness Vlogger)
Christian Guzman (Fitness Vlogger)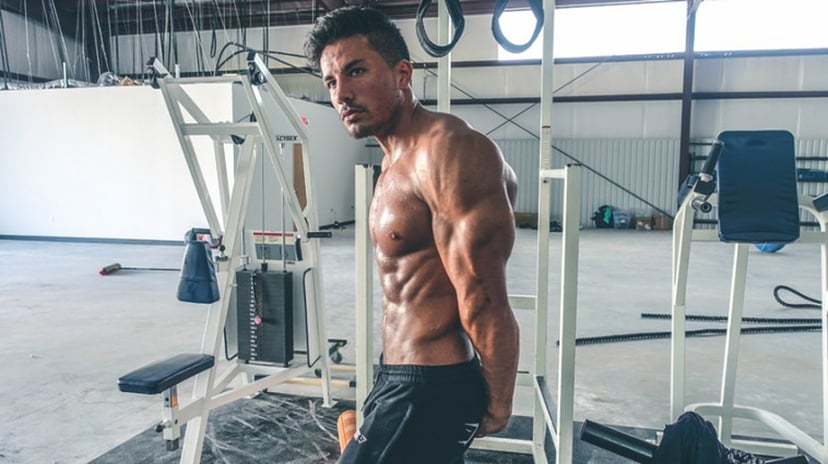 Christian Guzman is a fitness Specialist, YouTube personality, and entrepreneur. He also has a clothing line called Alphalete Athletics.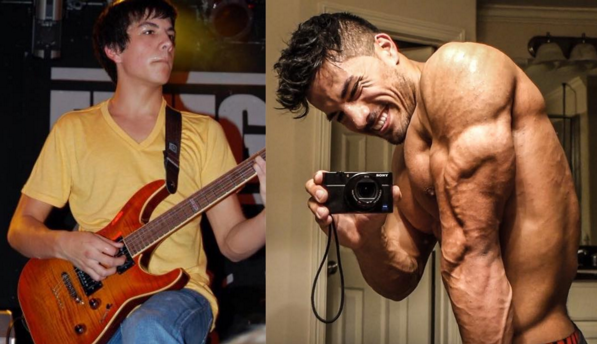 Christian Guzmnan's transformation; on the left he's playing the guitar
When Christian was in middle school and high school, he didn't play many sports.
He focused more on music, particularly playing the guitar.
He was in a band in high school, but they eventually split before his freshman year of college.
While he was in high school, he met a group of friends who would join together three days a week and train in a strength and conditioning camp.
It was at this point when Christian fell in love with fitness, more specifically weight lifting.
Once the members of the band went their separate ways, it allowed him to look into other opportunities.
It was at that point when Christian set a personal goal of creating the best physique possible.
In doing so, he got a Sony camcorder and started making videos documenting his progress and giving fitness tips (many of which he admitted were inaccurate in retrospect).
He eventually dropped out of college to pursue his dreams of becoming a fitness expert full-time.
On March 21, 2012, Christian Guzman uploaded his first video on his YouTube channel; it's a 1 1/2-minute video.
As of March 22, 2017, Christian Guzman has uploaded 865 YouTube videos and over 690,000 subscribers.
Alphalete Athletics (Christian Guzman's Clothing Company)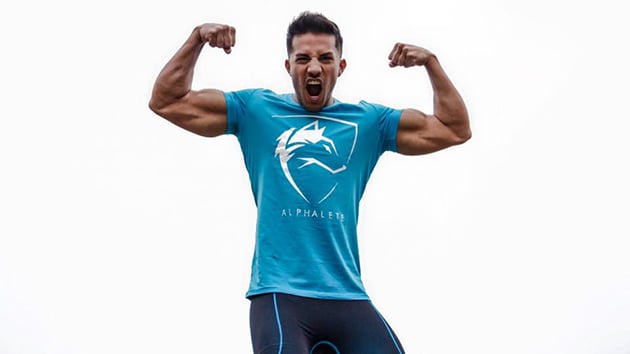 Christian Guzman wears his apparel from his clothing line, Alphalete
As of March 2017, the store is currently sold out; they will be restocking new product in April.
When first focused on fitness, Christian Guzman had a very traditional bodybuilding-style diet: 6-8 meals a day - one every couple of hours - with limited food choices.
However, after researching the subject more, he discovered flexible dieting.
From his perspective, 85-90 percent of his total macronutrient intake comes from whole foods that contain plenty of vitamins and minerals; the other 10-15 percent can be whatever you want.
Christian Guzman's diet depends on his macronutrient targets; fiber is usually high on his priority list.
He also focuses on 2-3 servings of fruit, and 2-3 servings of vegetables per day.
His staple foods include chicken, oatmeal, asparagus, broccoli, strawberries, blueberries, raspberries, spinach, 96/4 lean ground beef, and whey protein.
He often goes to restaurants like Subway, Chipotle, and IHOP. He always looks up the nutrition facts online in advance.
Christian Guzman's typical eating habits consist of 8 meals:
1 scoop of Cellucor cor-performance whey

1 Monster energy drink
2 packets of sugar-free oatmeal

6 egg whites

1 serving of salsa

50 grams of blueberries
10.5 ounces oz.

chicken breast

2 servings of broccoli

1 packet of instant brown rice
2 containers of Greek yogurt
2 tablespoons of peanut butter

2 servings of rice cakes (made of caramel corn)

1 drizzle of Walden Farms syrup
*Christian Guzman has gone on record saying that Quest Nutrition has "nailed everything from taste to macros."
Christian Guzman's supplement stack consists of fish oil, Multivitamins, Creatine monohydrate, Cellucor C4, and Cellucor Alpha Aminos.
Christian Guzman was in a relationship with fellow YouTube star Nikki Blackketter. They broke up in October 2016. He uploaded a video about it on October 6, 2016.
He has two dogs; one of them is named Nala.
List of prominent fitness YouTubers/Vloggers