Everipedia is now
IQ.wiki
- Join the
IQ Brainlist
and our
Discord
for early access to editing on the new platform and to participate in the beta testing.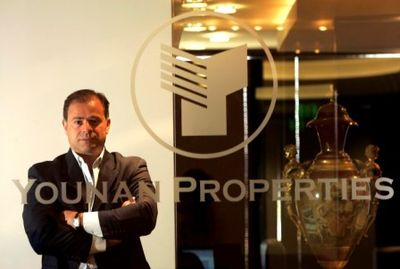 Zaya Younan
Zaya Younan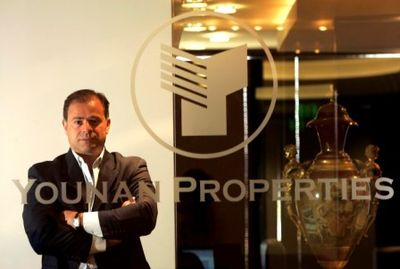 Zaya S. Younan is an American entrepreneur and real estate mogul.
Zaya S. Younan founded Younan Properties in 2002 and serves as its Chairman and CEO.
He has more nearly three decades of executive management experience with publicly-traded Fortune 500 companies, including General Motors, Johnson Controls and TRW among others in the United States, Asia and Europe.
Mr. Younan brings depth and operational experience in the areas of turnaround management, continuous improvement practices, strategic planning, marketing, engineering, acquisitions and operations, and successfully has leveraged this experience to the commercial real estate industry over the last 14 years.
Mr. Younan has directed the growth of the company from inception to a portfolio worth nearly $2.8 billion of high-quality Class "A", high-rise office buildings in six large U.S. office markets.
In less than a decade, the company upgraded its portfolio from smaller Class C buildings to Class A, high-rise office buildings and grew the employee base to nearly 150 employees in six cities with regional service centers in each city to more effectively manage company assets and serve the tenant base.
Through successful acquisitions and strategic dispositions, the company has assembled a fully scalable, national platform.
Younan Properties' performance in leasing and operational management is the result of employing an approach to continuous improvement, process controls and efficiency management utilized in manufacturing and high technology.
Mr. Younan has been recognized for excellence and a discipline for performance in the commercial real estate industry as evidenced by Real Estate Forum's 2007 recognition as one of the Industry's 100 Leading Companies.
Forum also named Mr. Younan a CEO to Watch.
Mr. Younan received his Mechanical Engineering degree from the University of Illinois.
In 2016, The U of I awarded Mr. Younan with the University Distinguished Alumnus Award.
The award is given to selected Alumni for their tradition of excellence and for bringing credit to the University for personal accomplishment, professional achievement and humanitarian services.
Mr. Younan has served as a member of the executive committee of the board of directors of the Lusk Center for Real Estate at the University of Southern California, a member of the board of directors of the Smithsonian Institute's Frontiers of Flight Museum in Dallas, Texas and a member of the board of advisors of Oaks Christian School in Westlake Village, California.
He supports myriad charitable endeavors including the Boys and Girls Clubs, Wounded Warrior Project, Oaks Christian School, Red Cross and A Child's Hope Fund.
The company makes investments on behalf of private, corporate and institutional investors and is involved in all aspects of operation and asset management.
It also specializes in acquiring Class A office properties in high-growth markets throughout the United States.
In 2007, Younan announced [1] the funding of the establishment of a Dallas-based war museum to be housed in the renamed Patriot Tower, with exhibits that pay tribute to American troops who have served and sacrificed, from the American Revolution to the 2003 Iraq War.
References
[1]
Citation Link
en.wikipedia.org
The original version of this page is from Wikipedia, you can edit the page right here on Everipedia.
Text is available under the Creative Commons Attribution-ShareAlike License.
Additional terms may apply.
See everipedia.org/everipedia-termsfor further details.
Images/media credited individually (click the icon for details).
Jul 17, 2016, 12:22 PM
[2]
Citation Link
csqmag.com
"Flash Forward - Zaya S. Younan: Executive Decisions - C-Suite Quarterly"
Jul 17, 2016, 12:22 PM