White supremacy
1.26K VIEWS
Everipedia is now
IQ.wiki
- Join the
IQ Brainlist
and our
Discord
for early access to editing on the new platform and to participate in the beta testing.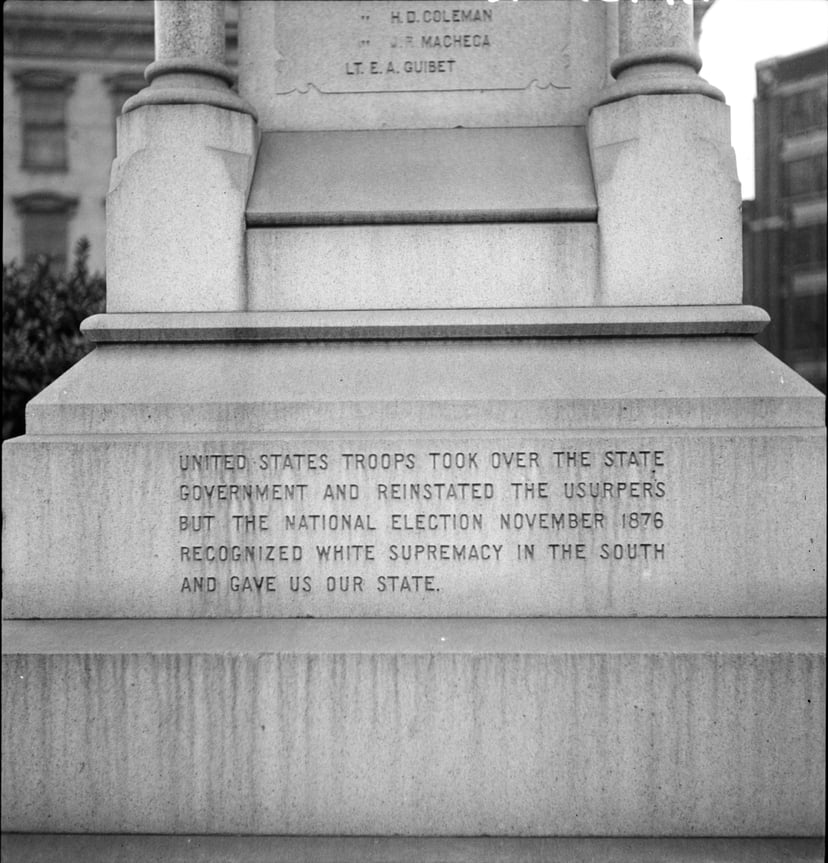 White supremacy
White supremacy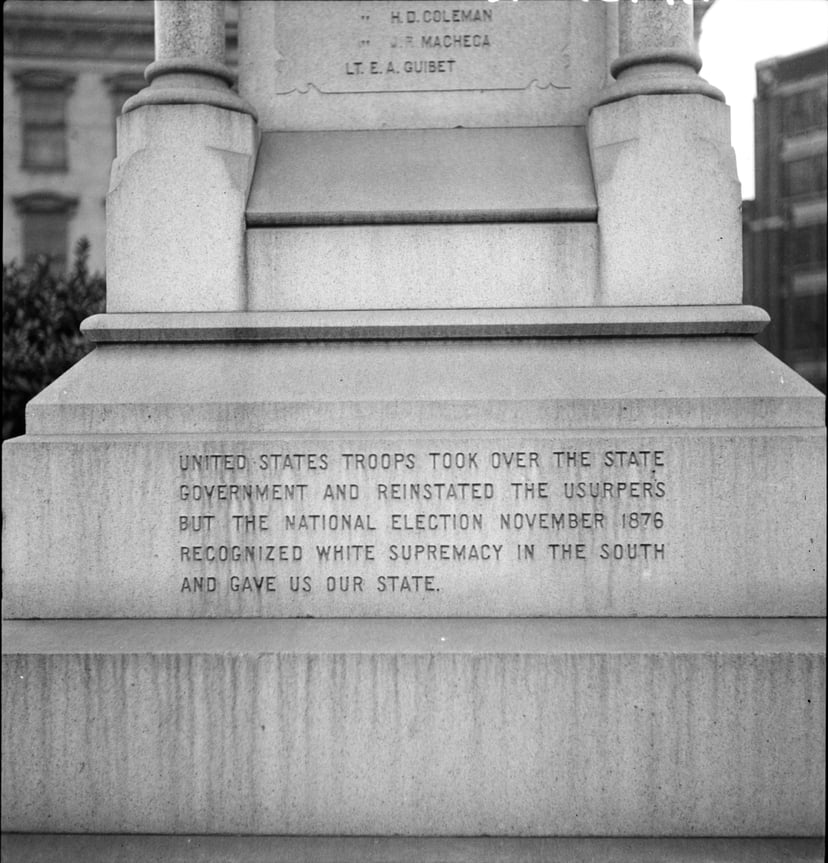 White supremacy or white supremacism is the racist belief that white people are superior to people of other races and therefore should be dominant over them. White supremacy has roots in scientific racism, and it often relies on pseudoscientific arguments. Like most similar movements such as neo-Nazism, white supremacists typically oppose members of other races as well as Jews.
The term is also typically used to describe a political ideology that perpetuates and maintains the social, political, historical, or institutional domination by white people (as evidenced by historical and contemporary sociopolitical structures such as the Atlantic slave trade, Jim Crow laws in the United States, the set of "White Australia" policies from the 1890s until the mid-1970s, and apartheid in South Africa).[1][2] Different forms of white supremacism put forth different conceptions of who is considered white, and different groups of white supremacists identify various racial and cultural groups as their primary enemy.[3]
In academic usage, particularly in usage which draws on critical race theory or intersectionality, the term "white supremacy" can also refer to a political or socioeconomic system, in which white people enjoy a structural advantage (privilege) over other ethnic groups, on both a collective and individual level.
Ku Klux Klan parade in Washington, D.C. in 1926
White supremacy has ideological foundations that date back to 17th-century scientific racism, the predominant paradigm of human variation that helped shape international relations and racial policy from the latter part of the Age of Enlightenment until the late 20th century (marked by decolonization and the abolition of apartheid in South Africa in 1991, followed by that country's first multiracial elections in 1994).
In 1937, Winston Churchill told the Palestine Royal Commission: "I do not admit for instance, that a great wrong has been done to the Red Indians of America or the black people of Australia. I do not admit that a wrong has been done to these people by the fact that a stronger race, a higher-grade race, a more worldly wise race to put it that way, has come in and taken their place." British historian Richard Toye, author of Churchill's Empire, said that "Churchill did think that white people were superior."[35]
A number of Southern African nations experienced severe racial tension and conflict during global decolonization, particularly as white Africans of European ancestry fought to protect their preferential social and political status. Racial segregation in South Africa began in colonial times under the Dutch Empire, and it continued when the British took over the Cape of Good Hope in 1795. Apartheid was introduced as an officially structured policy by the Afrikaner-dominated National Party after the general election of 1948. Apartheid's legislation divided inhabitants into four racial groups—"black", "white", "coloured", and "Indian", with coloured divided into several sub-classifications.[36] In 1970, the Afrikaner-run government abolished non-white political representation, and starting that year black people were deprived of South African citizenship.[37] South Africa abolished apartheid in 1991.[38][39]
Poster of the Nazi paper Der Stürmer (1935) condemning relations between Jews and non-Jewish Germans
In Rhodesia a predominantly white government issued its own unilateral declaration of independence from the United Kingdom during an unsuccessful attempt to avoid immediate majority rule.[40] Following the Rhodesian Bush War which was fought by African nationalists, Rhodesian prime minister Ian Smith acceded to biracial political representation in 1978 and the state achieved recognition from the United Kingdom as Zimbabwe in 1980.[41]
In June 2015, Democratic Representative John Conyers and his Republican colleague Ted Yoho offered bipartisan amendments to block the U.S. military training of Ukraine's Azov Battalion — called a "neo-Nazi paramilitary militia" by Conyers and Yoho.[53][54][55] Some members of the battalion are openly white supremacists.[56]
The term white supremacy is used in some academic studies of racial power to denote a system of structural or societal racism which privileges white people over others, regardless of the presence or the absence of racial hatred. White racial advantages occur at both a collective and an individual level (ceteris paribus, i. e., when individuals are compared that do not relevantly differ except in ethnicity). Legal scholar Frances Lee Ansley explains this definition as follows:
By "white supremacy" I do not mean to allude only to the self-conscious racism of white supremacist hate groups. I refer instead to a political, economic and cultural system in which whites overwhelmingly control power and material resources, conscious and unconscious ideas of white superiority and entitlement are widespread, and relations of white dominance and non-white subordination are daily reenacted across a broad array of institutions and social settings.[57][58]
This and similar definitions have been adopted or proposed by Charles Mills,[59] bell hooks,[60] David Gillborn,[61] Jessie Daniels,[62] and Neely Fuller Jr,[63] and they are widely used in critical race theory and intersectional feminism. Some anti-racist educators, such as Betita Martinez and the Challenging White Supremacy workshop, also use the term in this way. The term expresses historic continuities between a pre–civil rights movement era of open white supremacism and the current racial power structure of the United States. It also expresses the visceral impact of structural racism through "provocative and brutal" language that characterizes racism as "nefarious, global, systemic, and constant".[64] Academic users of the term sometimes prefer it to racism because it allows for a distinction to be drawn between racist feelings and white racial advantage or privilege.[65][66][67]
The term's recent rise in popularity among leftist activists has been characterized by some as counterproductive. John McWhorter, a specialist in language and race relations, has described its use as straying from its commonly accepted meaning to encompass less extreme issues, thereby cheapening the term and potentially derailing productive discussion.[68][69][70] Political columnist Kevin Drum attributes the term's growing popularity to frequent use by Ta-Nehisi Coates, describing it as a "terrible fad" which fails to convey nuance. He claims that the term should be reserved for those who are trying to promote the idea that whites are inherently superior to blacks and not used to characterize less blatantly racist beliefs or actions.[71][72] The use of the academic definition of white supremacy has been criticized by Conor Friedersdorf for the confusion it creates for the general public inasmuch as it differs from the more common dictionary definition; he argues that it is likely to alienate those it hopes to convince.[72]
Notable white separatists
Andrew Anglin

Virginia Abernethy

Fraser Anning

Sabino Arana

Gordon Lee Baum

Louis Beam

Don Black

Richard Girnt Butler

Thomas W. Chittum

Harold Covington

Mike Enoch

Samuel T. Francis

Nick Griffin

Michael H. Hart

Arthur Kemp

Ben Klassen

David Lane

Robert Jay Mathews

Tom Metzger

Merlin Miller

Revilo P. Oliver

William Luther Pierce

James C. Russell

Kevin Alfred Strom

Jared Taylor

Eugène Terre'Blanche

Andries Treurnicht

John Tyndall

Hendrik Frensch Verwoerd

Varg Vikernes
Aligned organizations and philosophies
Aryan Brotherhood

Council of Conservative Citizens

Ethnopluralism

Eurocentrism

National-anarchism

Neo-Confederate

New Orleans Protocol

Northwest Territorial Imperative