Everipedia is now
IQ.wiki
- Join the
IQ Brainlist
and our
Discord
for early access to editing on the new platform and to participate in the beta testing.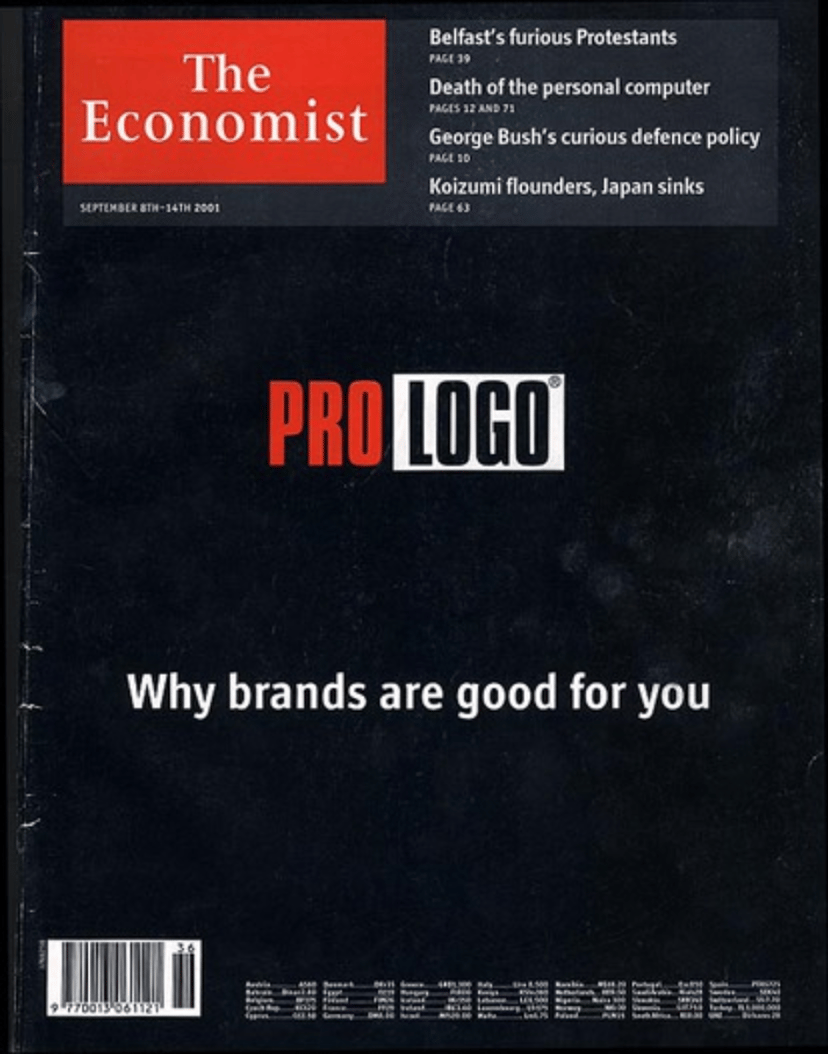 The Economist
The Economist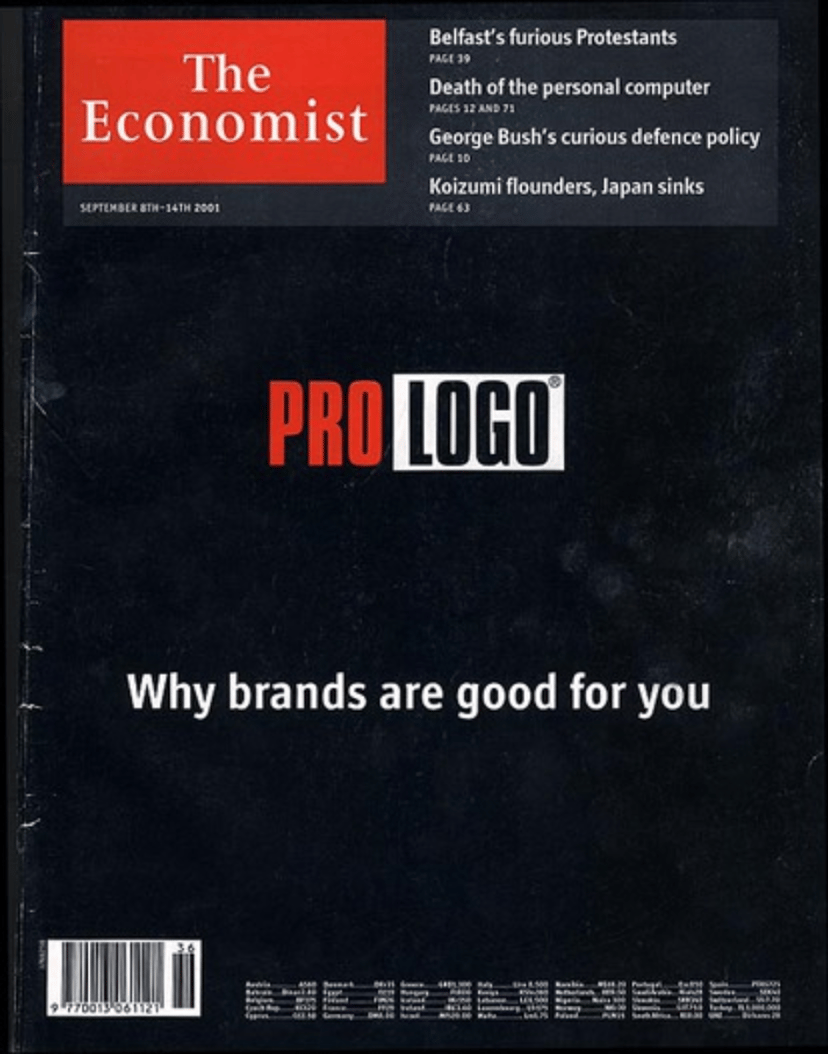 The Economist

Type

Weekly newspaper

Format

Magazine

Owner(s)

The Economist Group

Founder(s)

James Wilson

Editor

Zanny Minton Beddoes

Founded

September 1843

Political alignment

Classical liberalism[2]

Social liberalism

[3]

Economic liberalism

Radical centrism

[4][5]

Headquarters

Westminster

,London, United Kingdom

Circulation

1,554,948 (print)

[6]

ISSN

0013-0613

[131]

Website
The Economist is an English-language weekly magazine-format newspaper owned by the Economist Group and edited at offices in London.[3][7][8][9] Continuous publication began under its founder James Wilson in September 1843. In 2015, its average weekly circulation was a little over 1.5 million, about half of which were sold in the United States.[6][3] Pearson PLC held a 50% shareholding via The Financial Times Limited until August 2015. At that time, Pearson sold their share in the Economist. The Agnelli family's Exor paid £287m to raise their stake from 4.7% to 43.4% while the Economist paid £182m for the balance of 5.04m shares which will be distributed to current shareholders.[10] Aside from the Agnelli family, smaller shareholders in the company include Cadbury, Rothschild (21%), Schroder, Layton and other family interests as well as a number of staff and former staff shareholders.[10][11]
A board of trustees formally appoints the editor, who cannot be removed without its permission. Although The Economist has a global emphasis and scope, about two-thirds of the 75 staff journalists are based in the London borough of Westminster.[12] For the year to March 2016, the Economist Group declared operating profit of £61m.[13]
The Economist takes an editorial stance of classical and economic liberalism that supports free trade, globalisation, free immigration and cultural liberalism (such as supporting legal recognition for same-sex marriage or drug liberalisation).[3] The publication has described itself as "a product of the Caledonian liberalism of Adam Smith and David Hume".[14] It claims an audience containing many influential executives and policy-makers.[15] The publication's CEO described this recent global change, which was first noticed in the 1990s and accelerated in the beginning of the 21st century as a "new age of Mass Intelligence".[16][17]
The Economist

Type

Weekly newspaper

Format

Magazine

Owner(s)

The Economist Group

Founder(s)

James Wilson

Editor

Zanny Minton Beddoes

Founded

September 1843

Political alignment

Classical liberalism[2]

Social liberalism

[3]

Economic liberalism

Radical centrism

[4][5]

Headquarters

Westminster

,London, United Kingdom

Circulation

1,554,948 (print)

[6]

ISSN

0013-0613

[131]

Website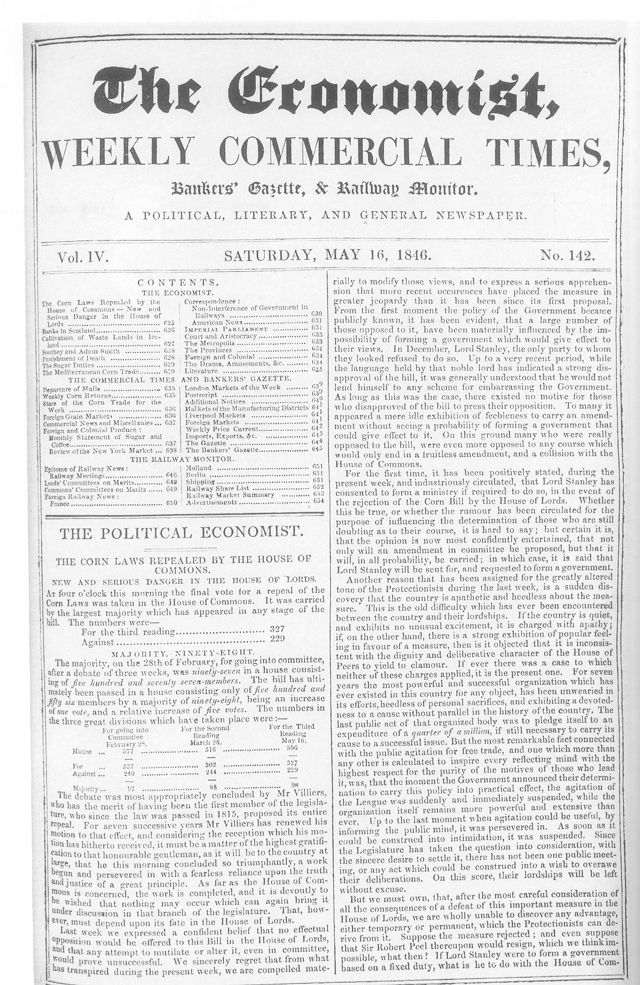 Front page of The Economist on 16 May 1846
The Economist was founded by the British businessman and banker James Wilson in 1843, to advance the repeal of the Corn Laws, a system of import tariffs.[18] A prospectus for the "newspaper" from 5 August 1843 enumerated thirteen areas of coverage that its editors wanted the publication to focus on:[19]
Original leading articles, in which free-trade principles will be most rigidly applied to all the important questions of the day.

Articles relating to some practical, commercial, agricultural, or foreign topic of passing interest, such as foreign treaties.

An article on the elementary principles of political economy, applied to practical experience, covering the laws related to prices, wages, rent, exchange, revenue and taxes.

Parliamentary reports, with particular focus on commerce, agriculture and free trade.

Reports and accounts of popular movements advocating free trade.

General news from the Court of St. James's, the Metropolis, the Provinces, Scotland, and Ireland.

Commercial topics such as changes in fiscal regulations, the state and prospects of the markets, imports and exports, foreign news, the state of the manufacturing districts, notices of important new mechanical improvements, shipping news, the money market, and the progress of railways and public companies.

Agricultural topics, including the application of geology and chemistry; notices of new and improved implements, state of crops, markets, prices, foreign markets and prices converted into English money; from time to time, in some detail, the plans pursued in Belgium, Switzerland, and other well-cultivated countries.

Colonial and foreign topics, including trade, produce, political and fiscal changes, and other matters, including exposés on the evils of restriction and protection, and the advantages of free intercourse and trade.

Law reports, confined chiefly to areas important to commerce, manufacturing, and agriculture.

Books, confined chiefly, but not so exclusively, to commerce, manufacturing, and agriculture, and including all treatises on political economy, finance, or taxation.

A commercial gazette, with prices and statistics of the week.

Correspondence and inquiries from the news magazine's readers.
Wilson described it as taking part in "a severe contest between intelligence, which presses forward, and an unworthy, timid ignorance obstructing our progress", a phrase which still appears on its masthead as the publication's mission.[20]
It has long been respected as "one of the most competent and subtle Western periodicals on public affairs".[21] The publication was a major source of financial and economic information for Karl Marx in the formulation of socialist theory;[22] he wrote: "the London Economist, the European organ of the aristocracy of finance, described most strikingly the attitude of this class."[23]
In 1920 The Economist's circulation rises to 6,170.
In 1934 the newspaper undertakes its first major redesign.
Its logo was designed in 1959 by Reynolds Stone.[24]
In January 2012, The Economist launched a new weekly section devoted exclusively to China, the first new country section since the introduction of a section about the United States in 1942.[25]
In August 2015, The Economist Group bought back 5 million of its shares (worth $284 million) from Pearson.
Pearson's remaining shares (worth $447 million) would be sold to Exor.[undefined][10]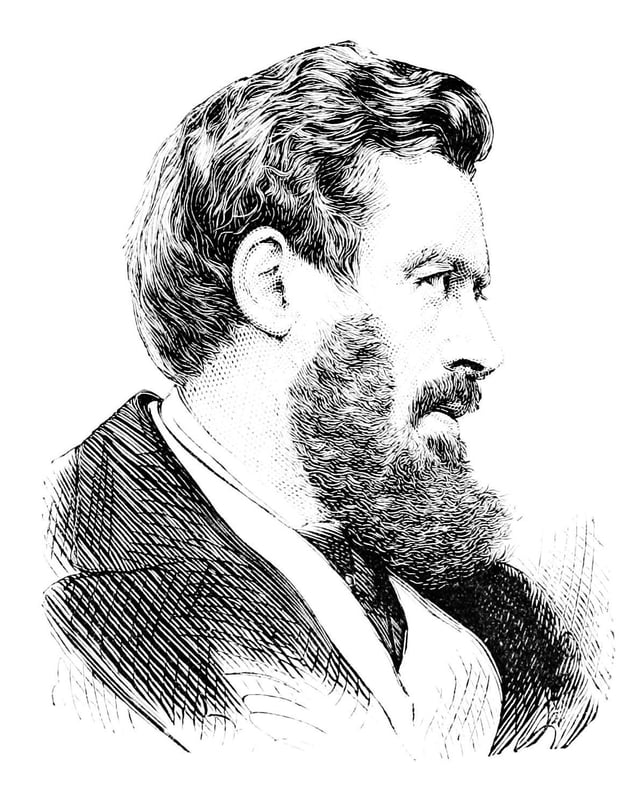 Walter Bagehot, one of the early editors of The Economist
The editors of The Economist have been:
James Wilson 1843–1857 (Herbert Spencer was sub-editor from 1848 to 1853)

Richard Holt Hutton 1857–1861[28]

Walter Bagehot, 1861–1877[29]

Daniel Conner Lathbury, 1877–1881[30] (jointly)

Robert Harry Inglis Palgrave, 1877–1883 (jointly)

Edward Johnstone, 1883–1907[31]

Francis Wrigley Hirst, 1907–1916

Hartley Withers, 1916–1921

Sir Walter Layton, 1922–1938

Geoffrey Crowther, 1938–1956

Donald Tyerman, 1956–1965

Sir Alastair Burnet, 1965–1974

Andrew Knight, 1974–1986

Rupert Pennant-Rea, 1986–1993

Bill Emmott, 1993–2006

John Micklethwait, 2006–2014[32]

Zanny Minton Beddoes, 2015–present[33]
Each of The Economist issue's official date range is from Saturday to the following Friday. The Economist posts each week's new content online at approximately 2100 Thursday evening UK time, ahead of the official publication date.[74]
In 1877, the publication's circulation was 3,700, and in 1920 it had risen to 6,000.
Circulation increased rapidly after 1945, reaching 100,000 by 1970.[24]
Circulation is audited by the Audit Bureau of Circulations (ABC). From around 30,000 in 1960 it has risen to near 1 million by 2000 and by 2016 to about 1.3 million.[75] Sales inside North America were in 2007 around 54 per cent of the total, with sales in the UK making up 14 per cent of the total and continental Europe 19 per cent. The Economist claims sales, both by subscription and at newsagents, in over 200 countries. Of its American readers, two out of three earn more than $100,000 a year.[76]
The Economist once boasted about its limited circulation. In the early 1990s it used the slogan "The Economist – not read by millions of people". "Never in the history of journalism has so much been read for so long by so few," wrote Geoffrey Crowther, a former editor.[77]
The Economist Newspaper Limited is a wholly owned subsidiary of The Economist Group. The publications of the group include the CFO brand family as well as the annual The World in..., the lifestyle bimonthly 1843, European Voice, and Roll Call. Sir Evelyn Robert de Rothschild was Chairman of the company from 1972 to 1989.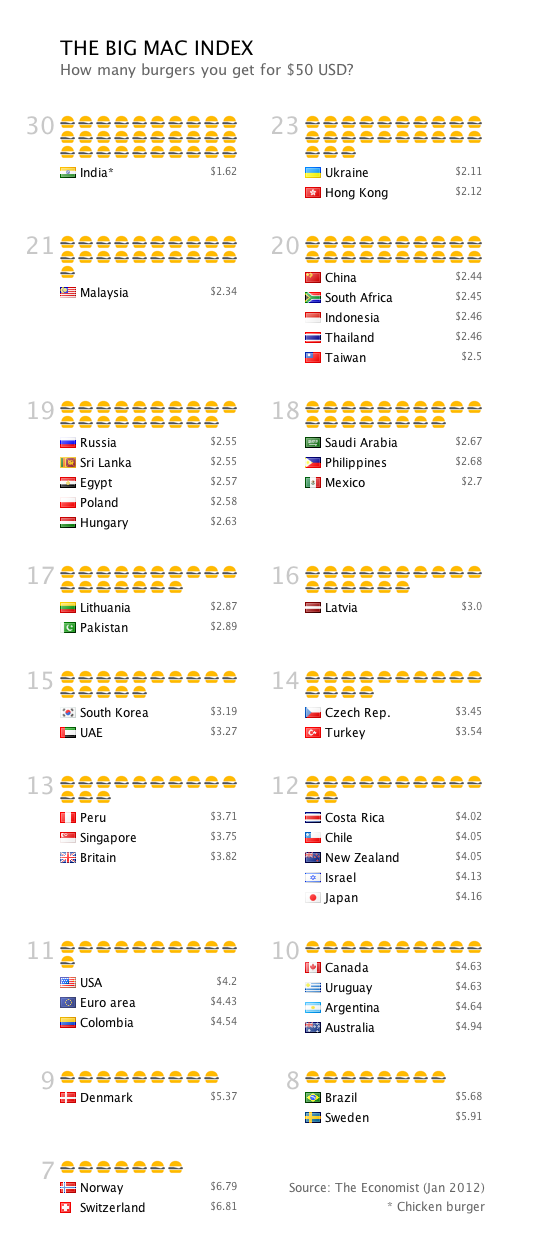 Visualisation of the Big Mac Index in January 2012
The Economist's primary focus is world events, politics and business, but it also runs regular sections on science and technology as well as books and the arts. Approximately every two weeks, the publication includes an in-depth special report[82] (previously called surveys) on a given topic. The five main categories are Countries and Regions, Business, Finance and Economics, Science and Technology, and Other. Every three months, it publishes a technology report called Technology Quarterly [83] or TQ, a special section focusing on recent trends and developments in science and technology.
Since July 2007, there has also been a complete audio edition of the news magazine available 9 pm London time on Thursdays.[84] The audio version of The Economist is produced by the production company Talking Issues. The company records the full text of the news magazine in mp3 format, including the extra pages in the UK edition. The weekly 130 MB download is free for subscribers and available for a fee for non-subscribers.
The publication's writers adopt a tight style that seeks to include the maximum amount of information in a limited space.[85] David G. Bradley, publisher of The Atlantic, described the formula as "a consistent world view expressed, consistently, in tight and engaging prose".[86]
There is a section of economic statistics. Tables such as employment statistics are published each week and there are special statistical features too. It is unique among British weeklies in providing authoritative coverage of official statistics and its rankings of international statistics have been decisive.[87] In addition, The Economist is known for its Big Mac Index, which it first published in 1986, which uses the price of the hamburger in different countries as an informal measure of the purchasing power of currencies.[88][89]
The publication runs several opinion columns whose names reflect their topic:
Analects (China) – named after The Analects, a collection of Confucian sayings, this column was established in February 2012, and was later discontinued in November 2014 and replaced by online China coverage.

Babbage (Technology) – named for the inventor Charles Babbage, this column was established in March 2010 and focuses on various technology related issues.

Bagehot (Britain) – named for Walter Bagehot /ˈbædʒət/, 19th-century British constitutional expert and early editor of The Economist. From July 2010[90] until June 2012[91] it was written by David Rennie. Since April 2017 it has been written by Adrian Wooldridge.

Banyan (Asia) – named for the banyan tree, this column was established in April 2009 and focuses on various issues across the Asian continent, and is written by Dominic Ziegler.

Baobab (Africa & Middle East) – named for the baobab tree, this column was established in July 2010 and focuses on various issues across the African continent.

Bartleby (Work and management) – named after the titular character of a Herman Melville short story, this column was established in May 2018.

Bello (Latin America) – named for Andrés Bello, a Venezuelan diplomat, poet, legislator and philosopher, who lived and worked in Chile.[92] The column was established in January 2014 and is written by Michael Reid.

Buttonwood (Finance) – named for the buttonwood tree where early Wall Street traders gathered. Until September 2006 this was available only as an on-line column, but it is now included in the print edition. It is written by Philip Coggan.

Chaguan (China) – named for Chaguan, the traditional Chinese Tea houses in Chengdu, this column was established on 13 September 2018.[93]

Charlemagne (Europe) – named for Charlemagne, Emperor of the Frankish Empire. It is written by Jeremy Cliffe[94] and earlier it was written by David Rennie (2007–2010) and by Anton La Guardia[95] (2010–2014).

Erasmus (Religion and public policy) – named after the Dutch Christian humanist Erasmus.

Game Theory (Sport) – named after the science of predicting outcomes in a certain situation, this column focuses on "sports major and minor" and "the politics, economics, science and statistics of the games we play and watch".

Johnson (language) – named for Samuel Johnson, this column returned to the publication in 2016 and covers language. It is written by Robert Lane Greene.

Lexington (United States) – named for Lexington, Massachusetts, the site of the beginning of the American Revolutionary War. From June 2010 until May 2012 it was written by Peter David, until his death in a car accident.[96]

Prospero (Books and arts) – named after the character from William Shakespeare's play The Tempest

Schumpeter (Business) – named for the economist Joseph Schumpeter, this column was established in September 2009 and is written by Patrick Foulis.
Other regular features include:
Face Value, about prominent people in the business world

Free Exchange, a general economics column, frequently based on academic research, replaced the column Economics Focus in January 2012

An obituary.

Since 1997 it has been written by Ann Wroe.[97]

sections on science and the arts
The news magazine goes to press on Thursdays, between 6 pm and 7 pm GMT, and is available at newsagents in many countries the next day.
It is printed at seven sites around the world.
Known on their website as "This week's print edition", it is available online, albeit with only the first five viewed articles being free (and available to subscribers only mid-October 2009 – 2010).
The Economist published in 2015 its first US college rankings, focused on comparable economical advantages defined as 'the economic value of a university is equal to the gap between how much its students subsequently earn, and how much they might have made had they studied elsewhere'. Based on set of strict criteria sourced from US Department of Education ("College Scorecard") with relevant 'expected earnings' and multiple statistics applied in calculation of 'median earnings' conclusive evaluation method has been applied to run the scorecard's earnings data through a multiple regression analysis, a common method of measuring the relationships between variables.[98]
The Economist also produces the annual The World in [Year] publication. It also sponsors a writing award.
Innovation Awards logo
The Economist sponsors the yearly "Economist Innovation Awards", in the categories of bioscience, computing and communications, energy and the environment, social and economic innovation, business-process innovation, consumer products, and a special "no boundaries" category.[99] The awards have been held since 2002. Nominations are held between 2 and 30 April. The award ceremony is then hosted on 15 November. Choices are based on the following factors:[100]
How much revenue their innovation has made their company or its economic impact on a specific good cause or society in general

The effect their work has had on the marketplace (or if it's created a whole new marketplace altogether)

The impact their innovation has had on a new type of science or technology
In 1999, The Economist organised a global futurist writing competition, The World in 2050. Co-sponsored by Royal Dutch/Shell, the competition included a first prize of US$ 20,000 and publication in The Economist's annual flagship publication, The World In.[101] Over 3,000 entries from around the world were submitted via a website set up for the purpose and at various Royal Dutch Shell offices worldwide.[101]