Everipedia is now
IQ.wiki
- Join the
IQ Brainlist
and our
Discord
for early access to editing on the new platform and to participate in the beta testing.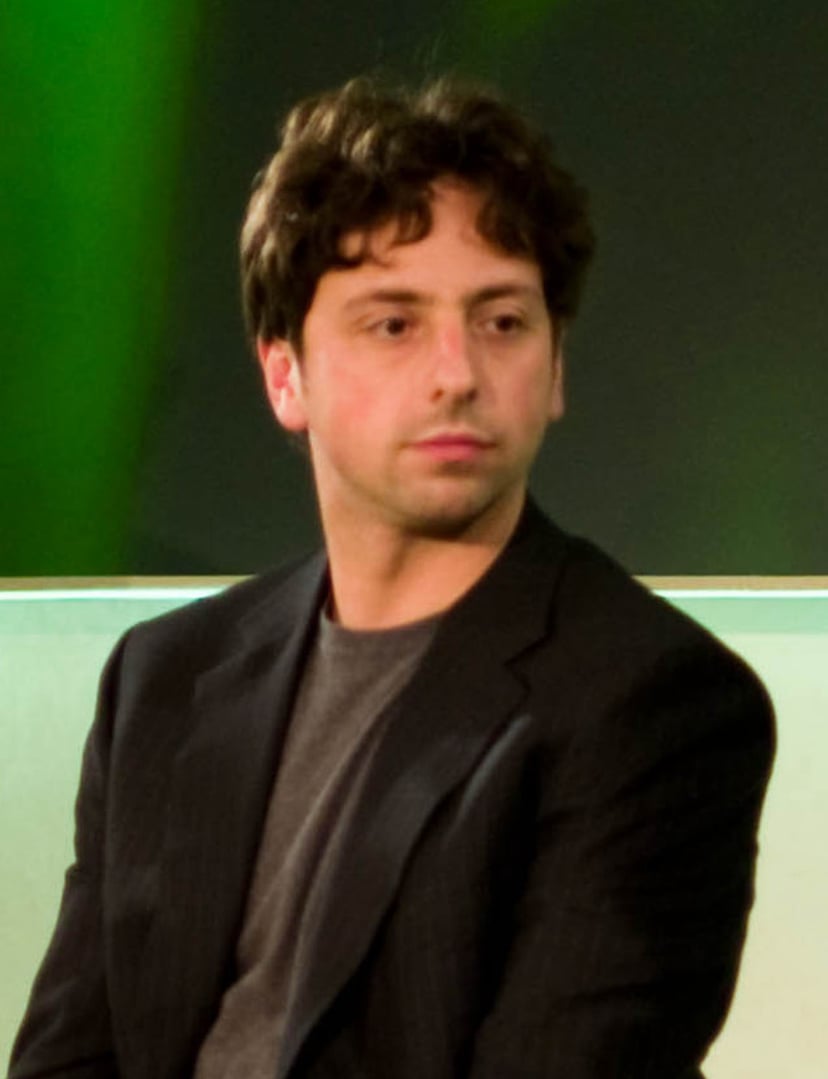 Sergey Brin
Sergey Brin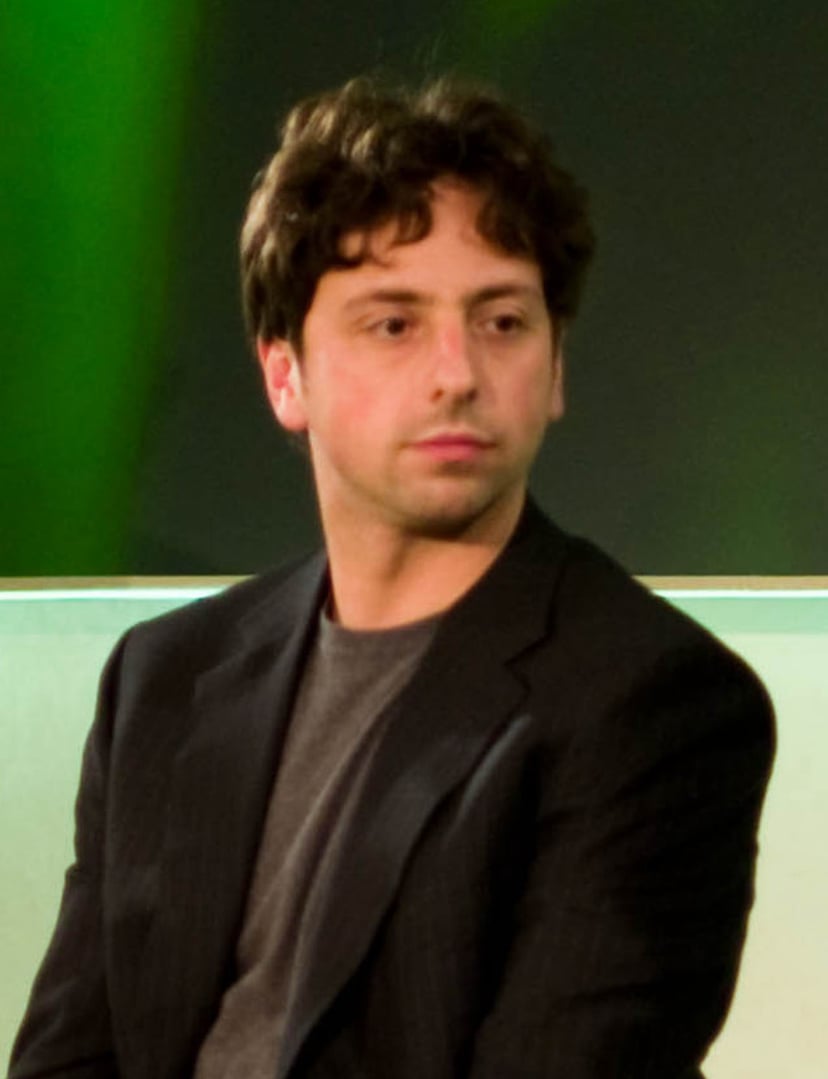 Born

Residence

Los Altos, California

, U.S.

Citizenship

United States

(since 1979)Soviet Union (1973–1979)

Alma mater

University of Maryland

(

BS

)

Stanford University

(

MS

)

Occupation

Known for

Co-founding

Google

and

X

Salary

One-dollar salary

[1]

Net worth

US$

50.1 billion (June 2019)

[2]

Title

President

of

Alphabet Inc.
Sergey Mikhaylovich Brin (Russian: Серге́й Миха́йлович Брин; born August 21, 1973) is an American computer scientist and Internet entrepreneur. Together with Larry Page, he co-founded Google. Brin is the president of Google's parent company Alphabet Inc. As of June 2019, Brin is the 13th-richest person in the world, with an estimated net worth of US$ 50.1 billion.[3]
Brin immigrated to the United States with his family from the Soviet Union at the age of 6.
He earned his bachelor's degree at the University of Maryland, College Park, following in his father's and grandfather's footsteps by studying mathematics, as well as computer science. After graduation, he enrolled in Stanford University to acquire a PhD in computer science. There he met Page, with whom he built a web search engine. The program became popular at Stanford, and they suspended their PhD studies to start up Google in Susan Wojcicki's garage in Menlo Park.[4]
Born

Residence

Los Altos, California

, U.S.

Citizenship

United States

(since 1979)Soviet Union (1973–1979)

Alma mater

University of Maryland

(

BS

)

Stanford University

(

MS

)

Occupation

Known for

Co-founding

Google

and

X

Salary

One-dollar salary

[1]

Net worth

US$

50.1 billion (June 2019)

[2]

Title

President

of

Alphabet Inc.
Search engine development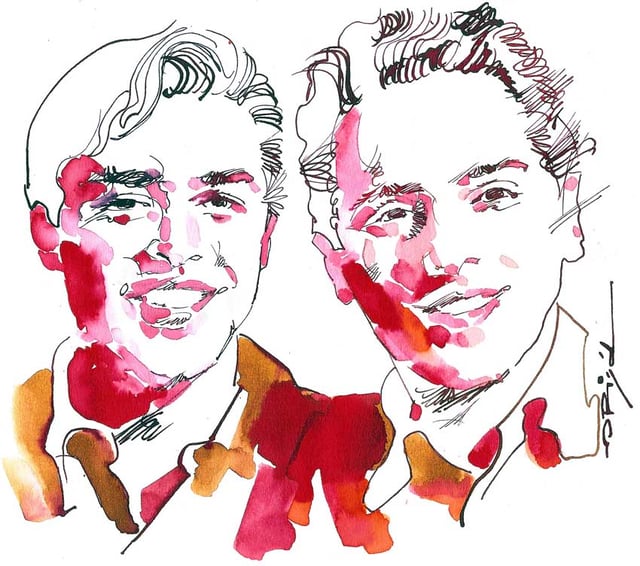 Page and Brin
During an orientation for new students at Stanford, he met Larry Page. They seemed to disagree on most subjects. But after spending time together, they "became intellectual soul-mates and close friends". Brin's focus was on developing data mining systems while Page's was in extending "the concept of inferring the importance of a research paper from its citations in other papers".[13] Together, the pair authored a paper titled "The Anatomy of a Large-Scale Hypertextual Web Search Engine".[14]
To convert the backlink data gathered by BackRub's web crawler into a measure of importance for a given web page, Brin and Page developed the PageRank algorithm, and realized that it could be used to build a search engine far superior to existing ones.[15] The new algorithm relied on a new kind of technology that analyzed the relevance of the backlinks that connected one Web page to another, and allowed the number of links and their rank, to determine the rank of the page.[16]
Combining their ideas, the pair began utilizing Page's dormitory room as a machine laboratory, and extracted spare parts from inexpensive computers to create a device that they used to connect the nascent search engine with Stanford's broadband campus network.[15]
After filling Page's room with equipment, they then converted Brin's dorm room into an office and programming center, where they tested their new search engine designs on the Web.
The rapid growth of their project caused Stanford's computing infrastructure to experience problems.[17]
Page and Brin used the former's basic HTML programming skills to set up a simple search page for users, as they did not have a web page developer to create anything visually elaborate. They also began using any computer part they could find to assemble the necessary computing power to handle searches by multiple users. As their search engine grew in popularity among Stanford users, it required additional servers to process the queries. In August 1996, the initial version of Google was made available on the Stanford Web site.[15]
By early 1997, the BackRub page described the state as follows:
BackRub already exhibited the rudimentary functions and characteristics of a search engine: a query input was entered and it provided a list of backlinks ranked by importance.
Page recalled: "We realized that we had a querying tool.
It gave you a good overall ranking of pages and ordering of follow-up pages."[19] Page said that in mid-1998 they finally realized the further potential of their project: "Pretty soon, we had 10,000 searches a day.
And we figured, maybe this is really real."[17]
Some compared Page and Brin's vision to the impact of Johannes Gutenberg, the inventor of modern printing:
In 1440, Johannes Gutenberg introduced Europe to the mechanical printing press, printing Bibles for mass consumption.

The technology allowed for books and manuscripts‍—‌originally replicated by hand‍—‌to be printed at a much faster rate, thus spreading knowledge and helping to usher in the European Renaissance...

Google has done a similar job.[20]
The comparison was also noted by the authors of The Google Story: "Not since Gutenberg... has any new invention empowered individuals, and transformed access to information, as profoundly as Google."[21] Also, not long after the two "cooked up their new engine for web searches, they began thinking about information that was at the time beyond the web," such as digitizing books and expanding health information.[17]
In November 2009, Forbes decided Brin and Page were the fifth most powerful people in the world.[52]

Earlier that same year, in February, Brin was inducted into the National Academy of Engineering, which is "among the highest professional distinctions accorded to an engineer... [and] honors those who have made outstanding contributions to engineering research, practice...". He was selected specifically, "for leadership in development of rapid indexing and retrieval of relevant information from the World Wide Web".[53]

In their "Profiles" of Fellows, the National Science Foundation included a number of earlier awards:he was a featured speaker at the World Economic Forum and the Technology, Entertainment and Design Conference.... PC Magazine has praised Google in the Top 100 Web Sites and Search Engines (1998) and awarded Google the Technical Excellence Award, for Innovation in Web Application Development in 1999. In 2000, Google earned a Webby Award, a People's Voice Award for technical achievement, and in 2001, was awarded Outstanding Search Service, Best Image Search Engine, Best Design, Most Webmaster Friendly Search Engine, and Best Search Feature at the Search Engine Watch Awards.[54]
| Year | Title | Role |
| --- | --- | --- |
| 2013 | The Internship | Himself (cameo) |
List of Jews born in the Russian Empire and the Soviet Union