Everipedia is now
IQ.wiki
- Join the
IQ Brainlist
and our
Discord
for early access to editing on the new platform and to participate in the beta testing.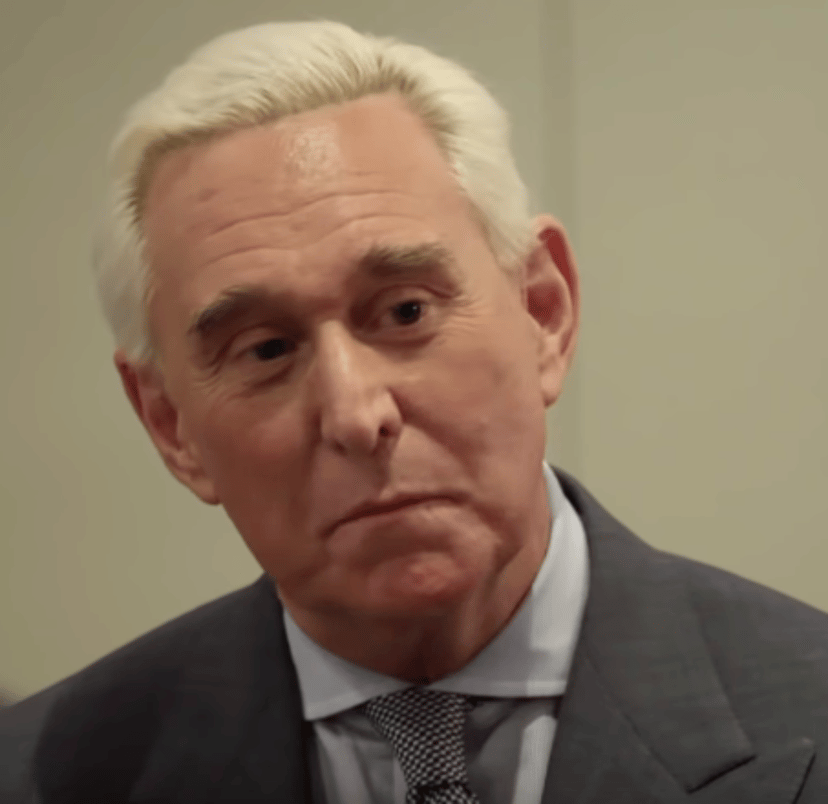 Roger Stone
Roger Stone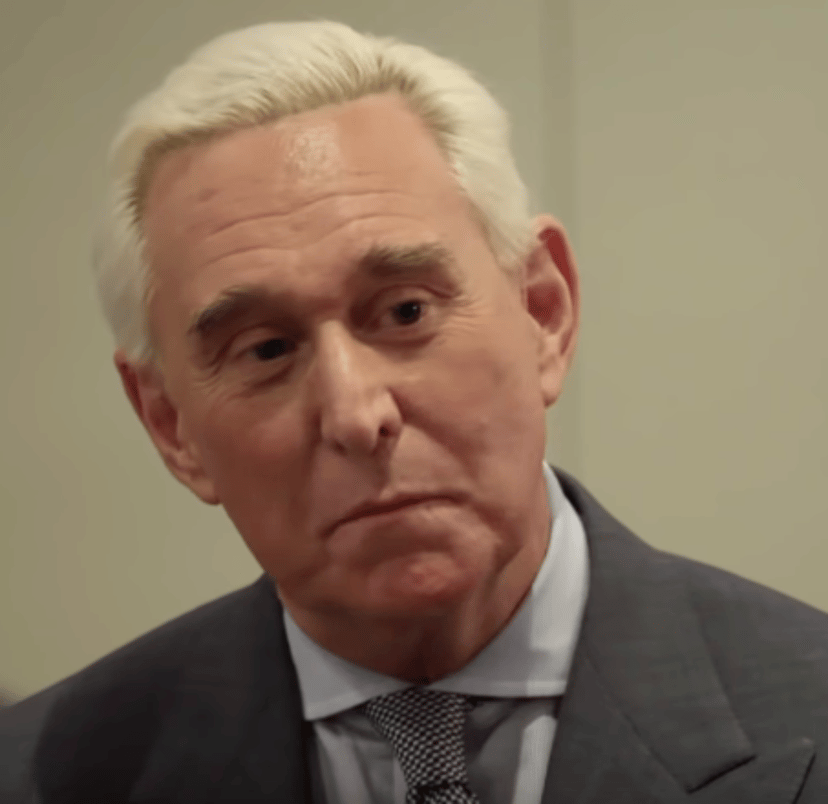 Born




(

1952-08-27

)

August 27, 1952




Norwalk, Connecticut, U.S.

Education

George Washington University


(non-graduate)

Political party

Republican (before 2012; 2015–present)

Libertarian (2012–2015)

Spouse(s)

Anne Wesche

(

m.

 1974;

div.

 1990)

Children

1

Website
Roger Jason Stone Jr. (born August 27, 1952) is an American political consultant,[2] author, lobbyist and strategist known for his use of opposition research, usually for candidates of the Republican Party.[3] Since the 1970s, Stone has worked on the campaigns of Republican politicians including Richard Nixon, Ronald Reagan, Jack Kemp, Bob Dole and Donald Trump.
In addition to frequently serving as a campaign advisor, Stone was previously a political lobbyist. In 1980, he co-founded a Washington, D.C.-based lobbying firm with Paul Manafort and Charles R. Black Jr.[4][5][6] The firm recruited Peter G. Kelly and was renamed Black, Manafort, Stone and Kelly in 1984.[7] [] During the 1980s, BMSK became a top lobbying firm by leveraging its White House connections to attract high-paying clients including U.S. corporations, trade associations, as well as foreign governments. By 1990, it was one of the leading lobbyists for American companies and foreign organizations.[7] []
Stone has been variously described as a "dirty trickster,"[8] a "renowned infighter," a "seasoned practitioner of hard-edged politics," a "mendacious windbag," a "veteran Republican strategist,"[9][10][11][12][13][14][15] and a political fixer.[16] Over the course of the 2016 Trump presidential campaign, Stone promoted a number of falsehoods and conspiracy theories.[17][18][19][20][21][22][23][24] He has described his political modus operandi as "Attack, attack, attack – never defend" and "Admit nothing, deny everything, launch counterattack."[25] Stone first suggested Trump run for President in early 1998 while Stone was Trump's casino business lobbyist in Washington.[26] The Netflix documentary film Get Me Roger Stone focuses on Stone's past and his role in the presidential campaign of Donald Trump.[27]
Stone officially left the Trump campaign on August 8, 2015; however, as part of the investigation into Russian interference in the 2016 United States election, two associates of Stone have said he collaborated with WikiLeaks founder Julian Assange during the 2016 presidential campaign to discredit Hillary Clinton. Stone and Assange have denied these claims.[28][29] On January 25, 2019, Stone was arrested at his Fort Lauderdale, Florida, home in connection with Robert Mueller's Special Counsel investigation and charged in an indictment with witness tampering, obstructing an official proceeding, and five counts of making false statements.[30][31] Stone pleaded not guilty.[32] As of May 2019, Stone is pending prosecution by the United States Attorney for the District of Columbia.[33]
Born




(

1952-08-27

)

August 27, 1952




Norwalk, Connecticut, U.S.

Education

George Washington University


(non-graduate)

Political party

Republican (before 2012; 2015–present)

Libertarian (2012–2015)

Spouse(s)

Anne Wesche

(

m.

 1974;

div.

 1990)

Children

1

Website
Early life and political work
Stone was born on August 27, 1952,[13] in Norwalk, Connecticut,[34] to Gloria Rose (Corbo) and Roger J. Stone.[35] He grew up in Lewisboro, New York, in a family of Hungarian and Italian descent. His mother was a small-town reporter, his father a well driller[36] and business owner. He has described his family as middle-class, blue-collar Catholics.[34]
Stone said that as an elementary school student in 1960, he broke into politics to further John F. Kennedy's presidential campaign: "I remember going through the cafeteria line and telling every kid that Nixon was in favor of school on Saturdays ... It was my first political trick."[36]
When he was a junior and vice president of student government at his high school in northern Westchester County, New York, he manipulated the ouster of the president and succeeded him. Stone recalled how he ran for election as president for his senior year:
I built alliances and put all my serious challengers on my ticket. Then I recruited the most unpopular guy in the school to run against me. You think that's mean? No, it's smart.[37]
Given a copy of Barry Goldwater's The Conscience of a Conservative, Stone became a convert to conservatism as a child and a volunteer in Goldwater's 1964 campaign. In 2007, Stone indicated he was a staunch conservative but with libertarian leanings.[36]
As a student at George Washington University in 1972, Stone invited Jeb Magruder to speak at a Young Republicans Club meeting, then asked Magruder for a job with Richard Nixon's Committee to Re-elect the President.[38] Magruder agreed and Stone then left college to work for the committee.[39]
In early 2018, ahead of an appearance at the annual Republican Dorchester Conference in Salem, Oregon, Stone sought out the Proud Boys, a far-right neo-fascist group known for street violence and the promotion of illicit drug use, to act as his "security" for the event; photos posted online showed Stone drinking with several Proud Boys.[104][105] [106] After his arraignment at the Miami federal courthouse in January 2019, they joined him on its steps holding signs that said, "Roger Stone is innocent," and promoting right-wing conspiracy theorist Alex Jones and his InfoWars, website. Proud Boys founder, Gavin McInnes' said Stone was "one of the three approved media figures allowed to speak" about the group. Stone was asked by a local reporter about the Proud Boys claim that he had been initiated as a member of the group, he responded by calling the reporter a member of the Communist party.[106] He is particularly close to the group's current leader, Enrique Tarrio, who has commercially monetized his position.[106] At a televised Trump rally in Miami, Florida, on February 18, 2019, Tarrio was seated directly behind President Trump wearing a "Roger stone did nothing wrong" tee shirt.[107]
Links between Trump associates and Russian officials

Mueller Report

Timeline of Russian interference in the 2016 United States elections

Timeline of investigations into Trump and Russia (2017)

Timeline of investigations into Trump and Russia (2018)

Timeline of investigations into Trump and Russia (2019)