Everipedia is now
IQ.wiki
- Join the
IQ Brainlist
and our
Discord
for early access to editing on the new platform and to participate in the beta testing.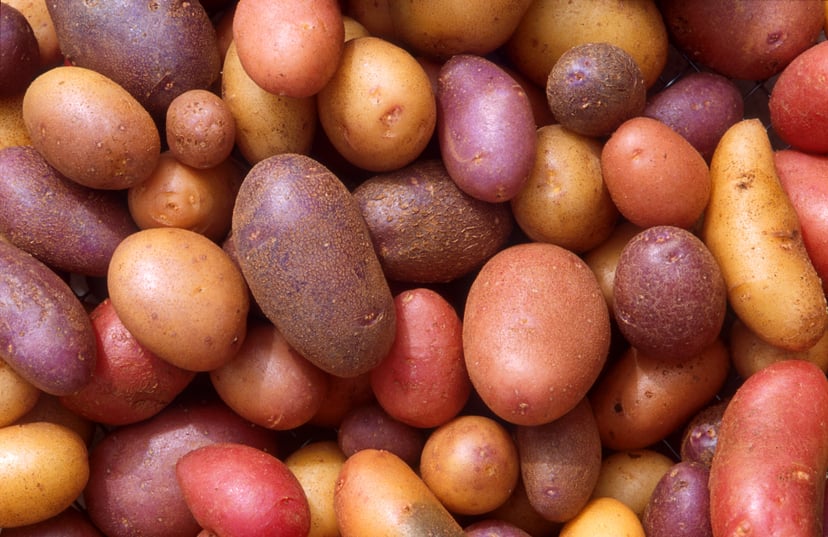 Potato
Potato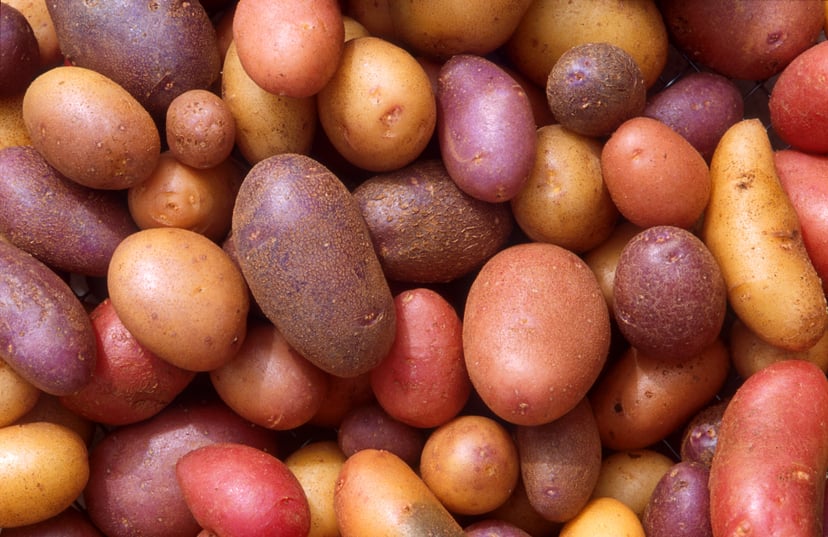 Potato

Potato cultivars appear in a variety of colors, shapes, and sizes.

Scientific classification

Kingdom:

Plantae

Clade:
Angiosperms
Clade:

Eudicots

Clade:

Asterids

Order:

Solanales

Family:

Solanaceae

Genus:

Solanum

Species:

S. tuberosum

Binomial name
Solanum tuberosum

Synonyms[3]

Solanum andigenum Juz. & Bukasov
Solanum apurimacense Vargas
Solanum aquinas Bukasov
Solanum chiloense Berthault
Solanum chilotanum Hawkes
Solanum cultum Berthault
Solanum diemii Brücher
Solanum estradae L.E. López
Solanum fonckii Phil.
Solanum herrerae Juz.
Solanum kesselbrenneri Juz. & Bukasov
Solanum leptostigma Juz. & Buk.
Solanum molinae Juz.
Solanum oceanicum Brücher
Solanum ochoanum Lechn.
Solanum sanmartiniense Brucher
Solanum subandigena Hawkes
Solanum tascalense Brucher
Solanum zykinii Lechn.