Harvey Weinstein
909 VIEWS
Everipedia is now
IQ.wiki
- Join the
IQ Brainlist
and our
Discord
for early access to editing on the new platform and to participate in the beta testing.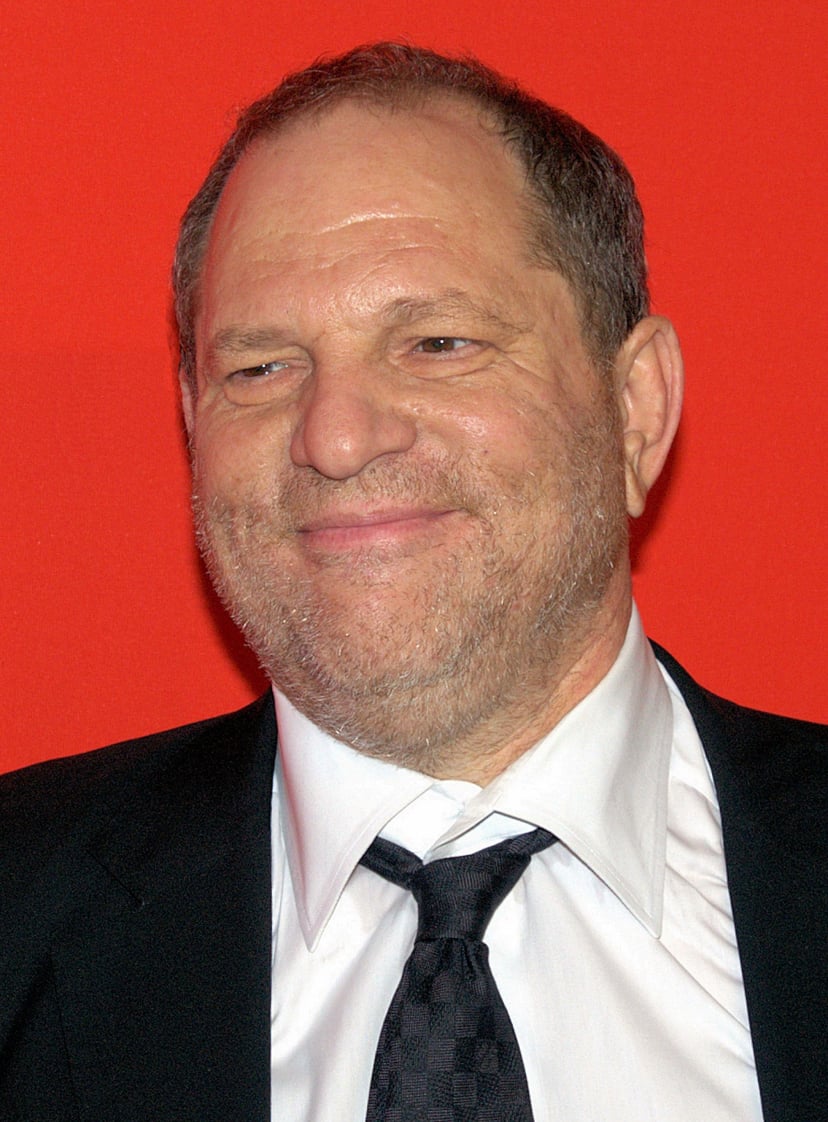 Harvey Weinstein
Harvey Weinstein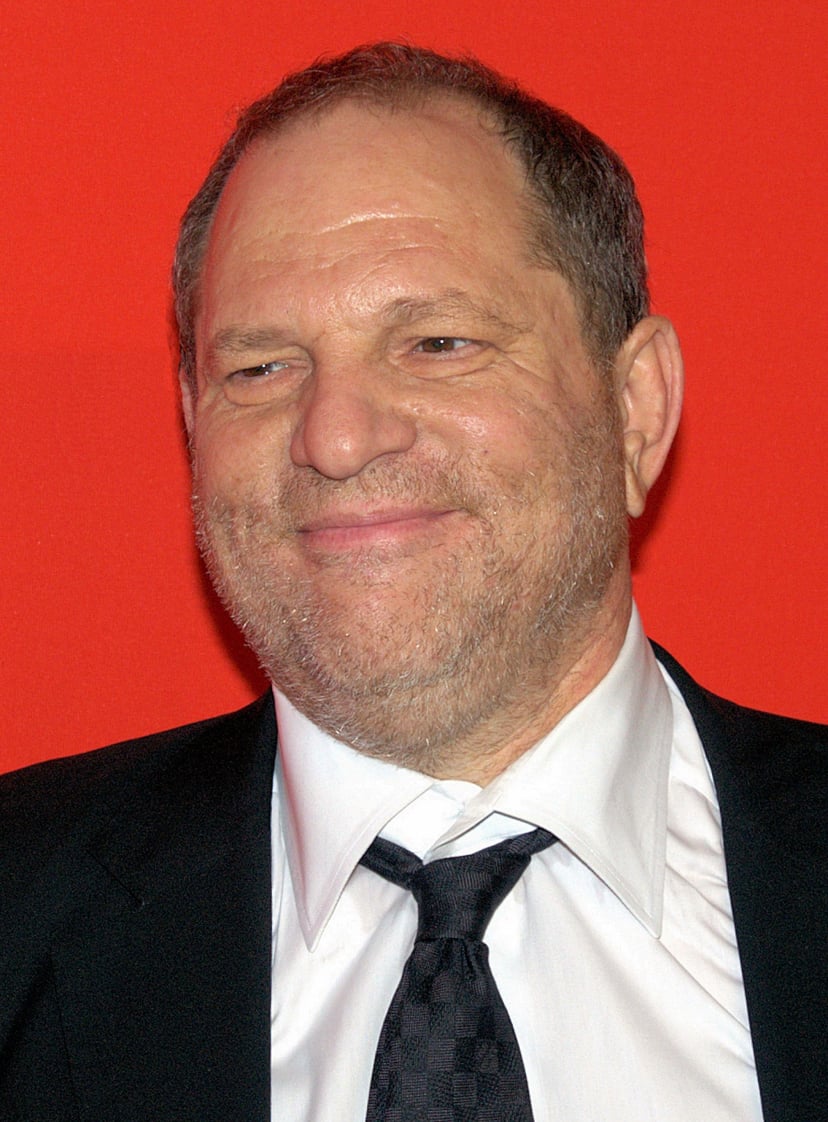 Born

(

1952-03-19

)

March 19, 1952




New York City, New York, U.S.

Occupation

Film producer

Years active

1979–2017

Spouse(s)

Eve Chilton

(

m.

 1987;

div.

 2004)




Children

5

Relatives

Bob Weinstein (brother)
Harvey Weinstein CBE (/ˈwaɪnstiːn/; born March 19, 1952) is an American former film producer. He and his brother Bob Weinstein co-founded the entertainment company Miramax, which produced several successful independent films, including Sex, Lies, and Videotape (1989), The Crying Game (1992), Pulp Fiction (1994), Heavenly Creatures (1994), Flirting with Disaster (1996), and Shakespeare in Love (1998).[1] Weinstein won an Academy Award for producing Shakespeare in Love, and garnered seven Tony Awards for a variety of plays and musicals, including The Producers, Billy Elliot the Musical, and August: Osage County.[2] After leaving Miramax, Weinstein and his brother Bob founded The Weinstein Company, a mini-major film studio. He was co-chairman, alongside Bob, from 2005 to 2017.
In October 2017, following sexual abuse allegations against Weinstein, he was dismissed from his company and expelled from the Academy of Motion Picture Arts and Sciences.[3][4] By October 31, over 80 women had made allegations against Weinstein.[5] The allegations sparked the #MeToo social media campaign and many similar sexual abuse allegations against and dismissals of powerful men around the world, now called the "Weinstein effect". On May 25, 2018, Weinstein was arrested in New York, charged with rape and other offenses, and released on bail.[6]



Born

(

1952-03-19

)

March 19, 1952




New York City, New York, U.S.

Occupation

Film producer

Years active

1979–2017

Spouse(s)

Eve Chilton

(

m.

 1987;

div.

 2004)




Children

5

Relatives

Bob Weinstein (brother)
1970s: Early work and creation of Miramax
Both Weinstein brothers had grown up with a passion for films, and they desired to enter the film industry. In the late '70s, using profits from their concert promotion business, the brothers created a small independent film distribution company named Miramax, named after their parents, Miriam and Max.[9] The company's first releases were primarily music-oriented concert films such as Paul McCartney's Rockshow.[16]
1990s–2000s: Further success, Disney ownership deal
Miramax continued to grow its library of films and directors until, in 1993, after the success of The Crying Game, Disney offered the Weinsteins $80 million for ownership of Miramax.[19] The brothers agreed to the deal that would cement their Hollywood clout and ensure that they would remain at the head of their company, and the next year, Miramax released their first blockbuster, Quentin Tarantino's Pulp Fiction, and distributed the popular independent film Clerks.
Miramax won its first Academy Award for Best Picture in 1997 with the victory of The English Patient. (Pulp Fiction was nominated in 1995 but lost to Forrest Gump.)[20] This started a string of critical successes that included Good Will Hunting (1997) and Shakespeare in Love (1998), both of which won several awards, including numerous Academy Awards.[21][22][23][24]
2005–2017: The Weinstein Company
The Weinstein brothers left Miramax on September 30, 2005, to form their own production company, The Weinstein Company, with several other media executives, directors Quentin Tarantino and Robert Rodriguez, and Colin Vaines, who had successfully run the production department at Miramax for 10 years.[25] In February 2011, filmmaker Michael Moore took legal action against the Weinstein brothers, claiming he was owed $2.7 million in profits for his documentary Fahrenheit 9/11 (2004), which he said had been denied to him by "Hollywood accounting tricks".[26] In February 2012, Moore dropped the lawsuit for an undisclosed settlement.[27]
In the aftermath of the sexual misconduct allegations against Weinstein, the company was forced into bankruptcy, with Lantern Entertainment purchasing all assets in 2018. The company was shut down on July 16, 2018 and the website sometime thereafter.
Weinstein has been active on issues such as poverty, AIDS, juvenile diabetes, and multiple sclerosis research. Until October 2017,[42] he served on the Board of the Robin Hood Foundation, a New York City-based non-profit that targets poverty, and co-chaired one of its annual benefits.[43] He is critical of the lack of gun control laws and universal healthcare in the United States.[44]
Weinstein is a longtime supporter of and contributor to the Democratic Party, including the campaigns of President Barack Obama and presidential candidates Hillary Clinton and John Kerry.[45] He supported Hillary Clinton's 2008 presidential campaign,[46] and in 2012, he hosted an election fundraiser for Obama at his home in Westport, Connecticut.[47]
Weinstein was active in the fashion industry. He produced Project Runway, the fashion reality show, making stars of designer Michael Kors, model Heidi Klum and editor Nina Garcia.[48] He was instrumental in the revival of Halston, collaborating with Tamara Mellon, Sarah Jessica Parker, and stylist Rachel Zoe. He licensed the option to revive the Charles James brand. Celebrities were asked to wear Marchesa (his wife's label) at least once if they were in a Weinstein movie. His production companies were frequently involved in fashion-themed movies, including Madonna's W.E., Robert Altman's Prêt-à-Porter, and Tom Ford's A Single Man. Stars of Weinstein's films appeared on more than a dozen Vogue covers.[49]
Allegations of and charges for sexual crimes
On May 25, 2018, Weinstein was charged by New York police with "rape, criminal sex act, sex abuse and sexual misconduct for incidents involving two separate women". On that day, he was arrested after surrendering to police.[6]
Weinstein has been married twice. In 1987, he married his assistant Eve Chilton; they divorced in 2004.[34][69] They had three daughters: Remy (previously Lily) (born 1995), Emma (born 1998), and Ruth (born 2002).[70] In 2007, he married English fashion designer and actress Georgina Chapman.[71] They have a daughter, India Pearl (born 2010),[72] and a son, Dashiell[73] (born 2013).[74] On October 10, 2017, Chapman announced she was leaving Weinstein after the sexual harassment accusations.[58]
Both Vanity Fair and The New York Post have announced the completion by the playwright and dramatist David Mamet of the play titled Bitter Wheat to deal principally with the Weinstein controversy concerning his arrest in 2018. As stated in The New York Post in May 2018: "The plan is to open Mamet's new play in London... Sources say Mamet is wary of another run at Broadway unless his Weinstein play gets a good reception in England. He's got a shot with Daniel Evans, the young director who's in talks to do it".[75]