Everipedia is now
IQ.wiki
- Join the
IQ Brainlist
and our
Discord
for early access to editing on the new platform and to participate in the beta testing.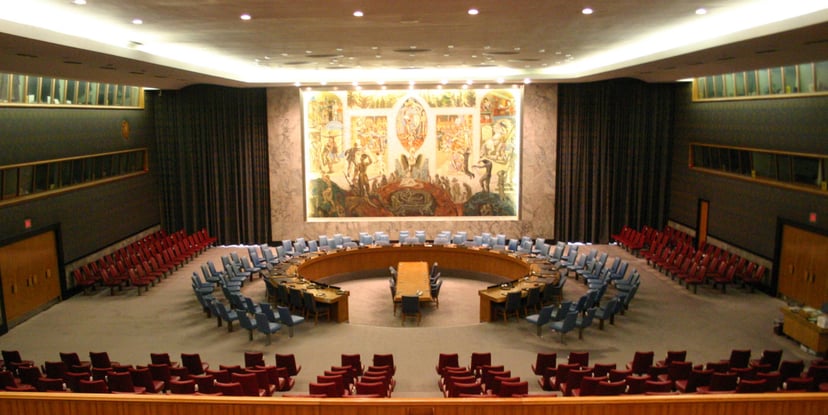 Great power
There are no set or defined characteristics of a great power. These characteristics have often been treated as empirical, self-evident to the assessor.[73] However, this approach has the disadvantage of subjectivity. As a result, there have been attempts to derive some common criteria and to treat these as essential elements of great power status. Danilovic (2002) highlights three central characteristics, which she terms as "power, spatial, and status dimensions," that distinguish major powers from other states. The following section ("Characteristics") is extracted from her discussion of these three dimensions, including all of the citations.[74]
Early writings on the subject tended to judge states by the realist criterion, as expressed by the historian A. J. P. Taylor when he noted that "The test of a great power is the test of strength for war."[75] Later writers have expanded this test, attempting to define power in terms of overall military, economic, and political capacity.[76] Kenneth Waltz, the founder of the neorealist theory of international relations, uses a set of five criteria to determine great power: population and territory; resource endowment; economic capability; political stability and competence; and military strength.[77] These expanded criteria can be divided into three heads: power capabilities, spatial aspects, and status.[78]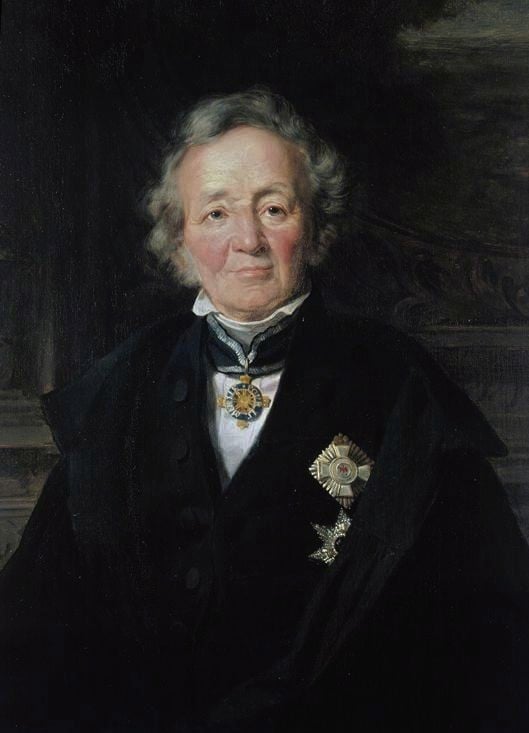 Leopold von Ranke was one of the first to attempt to scientifically document the great powers.
As noted above, for many, power capabilities were the sole criterion. However, even under the more expansive tests, power retains a vital place.
This aspect has received mixed treatment, with some confusion as to the degree of power required. Writers have approached the concept of great power with differing conceptualizations of the world situation, from multi-polarity to overwhelming hegemony. In his essay, 'French Diplomacy in the Postwar Period', the French historian Jean-Baptiste Duroselle spoke of the concept of multi-polarity: "A Great power is one which is capable of preserving its own independence against any other single power."[79]
This differed from earlier writers, notably from Leopold von Ranke, who clearly had a different idea of the world situation. In his essay 'The Great Powers', written in 1833, von Ranke wrote: "If one could establish as a definition of a Great power that it must be able to maintain itself against all others, even when they are united, then Frederick has raised Prussia to that position."[80] These positions have been the subject of criticism.[78]
All states have a geographic scope of interests, actions, or projected power. This is a crucial factor in distinguishing a great power from a regional power; by definition the scope of a regional power is restricted to its region. It has been suggested that a great power should be possessed of actual influence throughout the scope of the prevailing international system. Arnold J. Toynbee, for example, observes that "Great power may be defined as a political force exerting an effect co-extensive with the widest range of the society in which it operates. The Great powers of 1914 were 'world-powers' because Western society had recently become 'world-wide'."[81]
Other suggestions have been made that a great power should have the capacity to engage in extra-regional affairs and that a great power ought to be possessed of extra-regional interests, two propositions which are often closely connected.[82]
Formal or informal acknowledgment of a nation's great power status has also been a criterion for being a great power. As political scientist George Modelski notes, "The status of Great power is sometimes confused with the condition of being powerful. The office, as it is known, did in fact evolve from the role played by the great military states in earlier periods... But the Great power system institutionalizes the position of the powerful state in a web of rights and obligations."[83]
This approach restricts analysis to the epoch following the Congress of Vienna at which great powers were first formally recognized.[78] In the absence of such a formal act of recognition it has been suggested that great power status can arise by implication by judging the nature of a state's relations with other great powers.[84]
A further option is to examine a state's willingness to act as a great power.[84] As a nation will seldom declare that it is acting as such, this usually entails a retrospective examination of state conduct. As a result, this is of limited use in establishing the nature of contemporary powers, at least not without the exercise of subjective observation.
Other important criteria throughout history are that great powers should have enough influence to be included in discussions of contemporary political and diplomatic questions and exercise influence on the final outcome and resolution. Historically, when major political questions were addressed, several great powers met to discuss them. Before the era of groups like the United Nations, participants of such meetings were not officially named but rather were decided based on their great power status. These were conferences which settled important questions based on major historical events.
With continuing European integration, the European Union is increasingly being seen as a great power in its own right,[145] with representation at the WTO and at G7 and G-20 summits. This is most notable in areas where the European Union has exclusive competence (i.e. economic affairs). It also reflects a non-traditional conception of Europe's world role as a global "civilian power", exercising collective influence in the functional spheres of trade and diplomacy, as an alternative to military dominance.[146] The European Union is a supranational union and not a sovereign state and has its own foreign affairs and defence policy. Anyway these remain largely with the member states of the European Union, which includes France, Germany and the United Kingdom (referred to as the "EU three").[137]
Brazil and India are widely regarded as emerging powers with the potential to be great powers.[58] Political scientist Stephen P. Cohen asserts that India is an emerging power, but highlights that some strategists consider India to be already a great power.[147] Some academics such as Zbigniew Brzezinski and David A. Robinson already regard India as a major or great power.[137][148] Others suggest India may even have the potential to emerge as a superpower.[149]
Permanent membership of the UN Security Council is widely regarded as being a central tenet of great power status in the modern world; Brazil, Germany, India and Japan form the G4 nations which support one another (and have varying degrees of support from the existing permanent members) in becoming permanent members. The G4 is opposed by the Italian-led Uniting for Consensus group. There are however few signs that reform of the Security Council will happen in the near future.
Hierarchy of great powers
The political scientist, geo-strategist, and former US National Security Advisor Zbigniew Brzezinski appraised the current standing of the great powers in his 2012 publication Strategic Vision: America and the Crisis of Global Power. In relation to great powers, he makes the following points:
The United States is still preeminent but the legitimacy, effectiveness, and durability of its leadership is increasingly questioned worldwide because of the complexity of its internal and external challenges. ... The European Union could compete to be the world's number two power, but this would require a more robust political union, with a common foreign policy and a shared defense capability. ... In contrast, China's remarkable economic momentum, its capacity for decisive political decisions motivated by clearheaded and self centered national interest, its relative freedom from debilitating external commitments, and its steadily increasing military potential coupled with the worldwide expectation that soon it will challenge America's premier global status justify ranking China just below the United States in the current international hierarchy. ... A sequential ranking of other major powers beyond the top two would be imprecise at best. Any list, however, has to include Russia, Japan, and India, as well as the EU's informal leaders: Great Britain, Germany, and France.[137]
According to a 2014 report of the Hague Centre for Strategic Studies:
Great Powers... are disproportionately engaged in alliances and wars, and their diplomatic weight is often cemented by their strong role in international institutions and forums. This unequal distribution of power and prestige leads to "a set of rights and rules governing interactions among states" that sees incumbent powers competing to maintain the status quo and keep their global influence. In today's international system, there are four great powers that fit this definition: the United States (US), Russia, China and the European Union (whereby the EU is considered to be the sum of its parts). If we distil from this description of great power attributes and capabilities a list of criteria, it is clear why these four powers dominate the international security debate. The possession of superior military and economic capabilities can be translated into measurements such as military expenditure and GDP, and nowhere are the inherent privileges of great powers more visible than in the voting mechanisms of the United Nations Security Council (UNSC), where five permanent members have an overriding veto. The top ten countries ranked on the basis of military expenditures correspond almost exactly with the top ten countries ranked on the basis of GDP with the exception of Saudi Arabia which is surpassed by Brazil. Notably, each country with a permanent seat on the UNSC also finds itself in the top ten military and economic powers. When taken as the sum of its parts, the EU scores highest in terms of economic wealth and diplomatic weight in the UNSC. This is followed closely by the US, which tops the military expenditures ranking, and then Russia and China, both of which exert strong military, economic, and diplomatic influence in the international system.[153]
Timelines of the great powers since the end of the Napoleonic Wars in the early 19th century:
Big Four (Western Europe)

Hegemony

List of modern great powers

Power (international relations)