Everipedia is now
IQ.wiki
- Join the
IQ Brainlist
and our
Discord
for early access to editing on the new platform and to participate in the beta testing.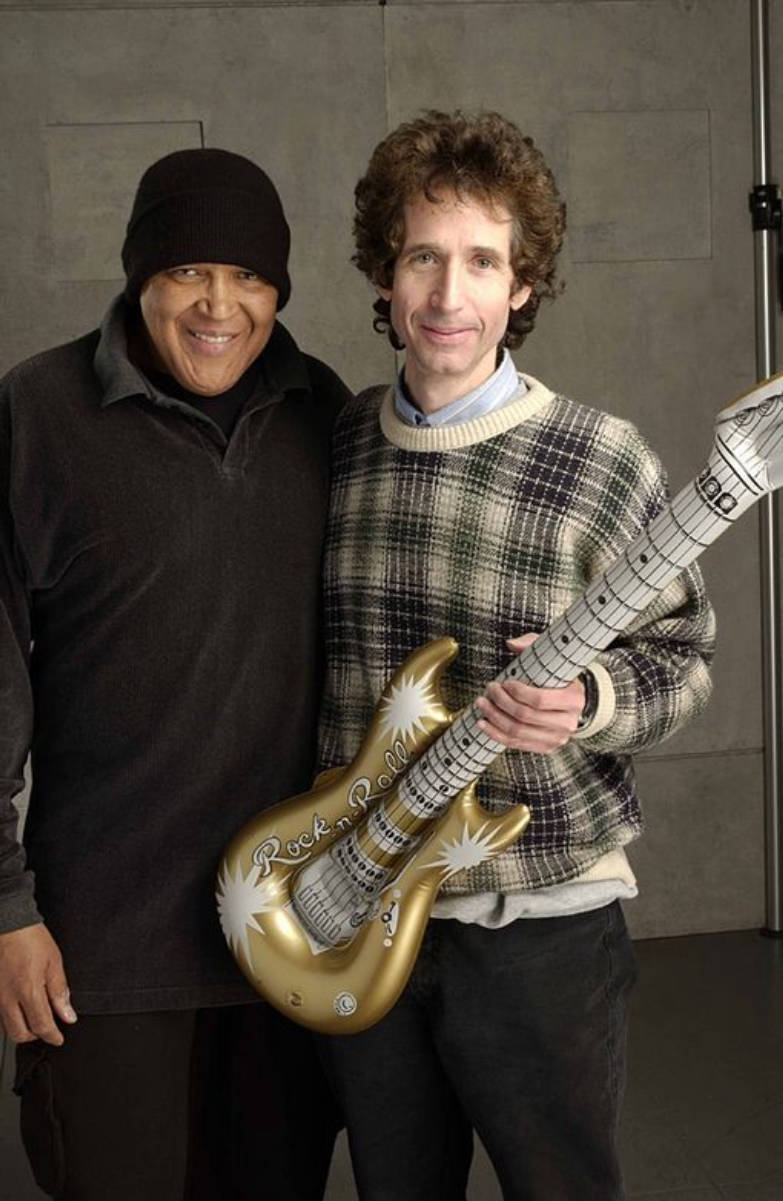 Gary Lefkowith
Written By Lefkowith
Gary Lefkowith is a radio promoter and record producer as well as the current vice president of Chubby Checker's record label TEEC, which is distributed by RED, a Sony Music company.[9][10]
Gary has promoted records of many artist including Mick Jagger's Charmed Life, Lee Ann Womack's I Hope You Dance which got to #1 on the adult contemporary chart, Shania Twain's From This Moment, Donna Summer's Carry On, Fleetwood Mac's The Chain, Joan Jett's Bad Reputation, Ace Of Base's Whenever You're Near Me and The Vengaboys"We Like To Party". In 2005 he was one of the radio promoter responsible for getting Hoobastank's record, "The Reason ," to #1 on the adult contemporary chart, which was a big part in breaking them as a viable band in the rock scene. He's also promoted records for Prince, Julian Lennon, and LeAnn Rimes.
In 2002 Lefkowith began his musical and business association with Chubby Checker, as a record producer and promoter.
They started work on a remake of the "Limbo Rock" that morphed into a double-sided single that also included "The Original Master Of The Dance Hall Beat." That single would enter the Top 5 on Billboard's Dance Singles sales Chart in Dec. 2003 and would peak at # 3 and remain on that chart for almost two years. Radio Disney played "Limbo Remix" aka Limbo Rock (Miami Mix) and included guest artist Inner Circle. He and his co-producer, Mike Rogers did Chubby's last record, "Changes" and on July 5, 2013, they performed the song on The Today Show with Gary on the acoustic guitar.
In 2011, Gary Co-Produced "Baby Doll" for Charlie Gracie. It became a Top 100 Record on Mediabase & the first New Single of Charlie's to receive Radio Airplay in the US & the UK in over 50 years. It remains one his biggest selling singles on i-tunes.
Lefkowith began his musical career as a songwriter. He was a 1/4 finalist in the 1977 American Song Festival with his composition of "Kansas City Woman." This country pop song was recorded as the A-side for a single by JNB on GLYN Records - Lefkowith's "home grown" Label. He lost the #1 title to Kim Carnes. He was on Conversations LIVE! with Cyrus Webb in 2021.[8]