Everipedia is now
IQ.wiki
- Join the
IQ Brainlist
and our
Discord
for early access to editing on the new platform and to participate in the beta testing.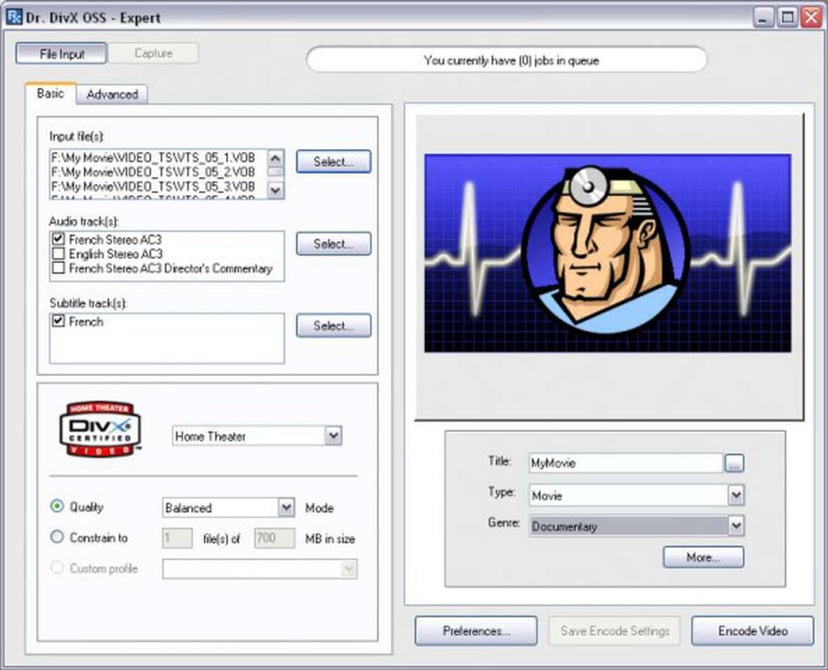 DivX
DivX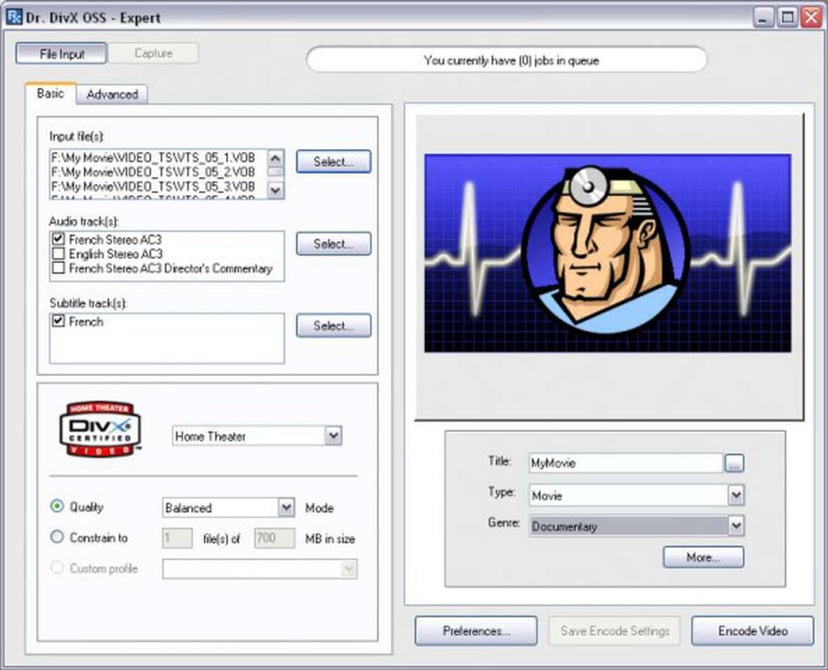 DIVX (Digital Video Express) was an unsuccessful attempt by Circuit City and the entertainment law firm Ziffren, Brittenham, Branca and Fischer to create an alternative to video rental in the United States.
DIVX was a rental format variation on the DVD player in which a customer would buy a DIVX disc (similar to a DVD) for approximately US$4.50, which was watchable for up to 48 hours from its initial viewing. After this period, the disc could be viewed by paying a continuation fee to play it for two more days. Viewers who wanted to watch a disc an unlimited number of times could convert the disc to a "DIVX silver" disc for an additional fee. [34]"DIVX gold" discs that could be played an unlimited number of times on any DIVX player were announced at the time of DIVX's introduction, but no DIVX gold titles were ever released.
Each DIVX disc was marked with a unique barcode in the burst cutting area that could be read by the player, and used to track the discs. The status of the discs was monitored through an account over a phone line. DIVX player owners had to set up an account with DIVX to which additional viewing fees could be charged. The player would call an account server over the phone line to charge for viewing fees similar to the way DirecTV and Dish Network satellite systems handle pay-per-view.
In addition to the normal Content Scramble System (CSS) encryption, DIVX discs used Triple DES encryption and an alternative channel modulation coding scheme, which prevented them from being read in standard DVD players.
DIVX players manufactured by Zenith Electronics, Thomson Consumer Electronics (RCA and ProScan), and Matsushita Electric (Panasonic) started to become available in mid-1998. Because of widespread studio support, manufacturers anticipated that demand for the units would be high. Initially, the players were approximately twice as expensive as standard DVD players, but price reductions occurred within months of release, due to economies of scale.
The initial trial of the DIVX format was run in the San Francisco and Richmond, California, areas starting on June 8, 1998. Initially only a single Zenith player was available, along with 19 titles. A nationwide rollout began three months later, on September 25, with players and 150 titles available in 190 stores. In total 87,000 players were sold during 1998, with 535,000 discs across 300 titles being sold.
DIVX was sold primarily through the Circuit City, Good Guys, Ultimate Electronics, and Future Shop retailers. The format was promoted to consumers as an alternative to traditional video rental schemes with the promise of "No returns, no late fees." Though consumers could just discard a DIVX disc after the initial viewing period, several DIVX retailers maintained DIVX recycling bins on their premises.
By March 1999, around 419 titles were available in the DIVX format.
List of films available on DIVX
{ "index": 1, "tag_type": "div", "attrs": { "className": "div-col columns column-width", "style": { "MozColumnWidth": "18em", "WebkitColumnWidth": "18em", "columnWidth": "18em" } }, "items": [] }
Planned obsolescence

Flexplay (another disposable DVD format)

DVD-D (another disposable DVD format)