The Dave Chappelle
592 VIEWS
Everipedia is now
IQ.wiki
- Join the
IQ Brainlist
and our
Discord
for early access to editing on the new platform and to participate in the beta testing.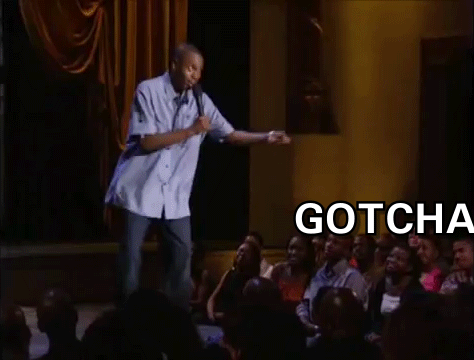 The Dave Chappelle
The Dave Chappelle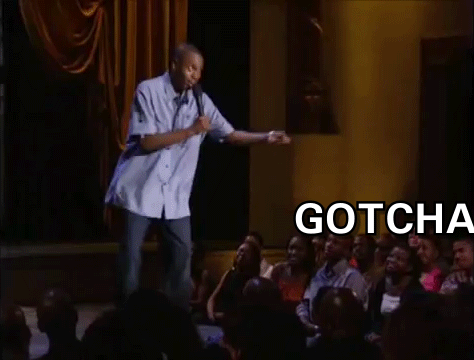 Dave Chappelle

Birth name

David Khari Webber Chappelle

Born

(

1973-08-24

)

August 24, 1973

(age 44)

Washington, D.C.

, U.S.

Medium

Stand-up comedy, television, film

Years active

1989–present

Genres

Satire

],

political satire

,

improvisational comedy

,

character comedy

,

observational comedy

,

surreal humor

,

sketch comedy

,

black comedy

,

blue comedy

Subject(s)

Racism

],

race relations

,

American politics

,

African-American culture

,

pop culture

,

recreational drug use

,

human sexuality

,

morality

Spouse

Elaine Erfe (

m.

Children

3

Signature
David Khari Webber Chappelle ( /ʃəˈpɛl/; born August 24, 1973) is an American stand-up comedian, actor, writer, and producer.
After beginning his film career in 1993 as Ahchoo in Mel Brooks'*Robin Hood: Men in Tights , he landed supporting roles in box office hits including The Nutty Professor , Con Air , You've Got Mail , Blue Streak and Undercover Brother . His first lead role was in the 1998 comedy film Half Baked *.
In 2003, Chappelle became more widely known for his sketch comedy television series, Chappelle's Show , also co-written with Brennan, which ran until his retirement from the show two years later. The show continues to run in late-night syndication and on television networks around the world. By 2006, Chappelle was called the "comic genius of America" by Esquire [6] and, in 2013, "the best" by a Billboard writer. [9] In September 2017, Chappelle was awarded an Emmy Award for his guest appearance on Saturday Night Live . [85]
Chappelle performs stand-up comedy across the country.
[11] In 2009, Comedy Central ranked him No. 43 in the "100 Greatest Stand-Ups of All Time". [10]
Dave Chappelle

Birth name

David Khari Webber Chappelle

Born

(

1973-08-24

)

August 24, 1973

(age 44)

Washington, D.C.

, U.S.

Medium

Stand-up comedy, television, film

Years active

1989–present

Genres

Satire

],

political satire

,

improvisational comedy

,

character comedy

,

observational comedy

,

surreal humor

,

sketch comedy

,

black comedy

,

blue comedy

Subject(s)

Racism

],

race relations

,

American politics

,

African-American culture

,

pop culture

,

recreational drug use

,

human sexuality

,

morality

Spouse

Elaine Erfe (

m.

Children

3

Signature
David Khari Webber Chappelle was born in Washington, D.C. on August 24, 1973, the youngest of three children. [6] His father, William David Chappelle III, worked as a statistician before becoming a professor at Antioch College in Yellow Springs, Ohio. His mother, Yvonne Chappelle (née Reed), is biracial and was a professor at Howard University, Prince George's Community College, and the University of Maryland. She is also a Unitarian Universalist minister. Chappelle has a stepmother and a stepbrother. [6] He is the great-grandson of Bishop William D. Chappelle, a former president of Allen University. [86]
Chappelle grew up in Silver Spring, Maryland, and attended Woodlin Elementary School. His parents were politically active, and the family house was visited by notable individuals including Pete Seeger and Johnny Hartman. [6] The latter predicted Chappelle would be a comedian and, around this time, Chappelle's comic inspiration came from Eddie Murphy and Richard Pryor. After his parents separated, Chappelle stayed in Washington with his mother while spending summers with his father in Ohio. In 1991, he graduated from Washington's Duke Ellington School of the Arts, where he studied theatre arts.
Chappelle moved to New York City to pursue a career as a comedian. He performed at Harlem's famed Apollo Theater in front of the infamous "Amateur Night" audience, but he was booed off stage. Chappelle described the experience as the moment that gave him the courage to continue his show business aspirations. He quickly made a name for himself on the New York comedy circuit, even performing in the city's parks. Whoopi Goldberg nicknamed him "The Kid". [6] At 19, he made his film debut as "Ahchoo" in Mel Brooks'*Robin Hood: Men in Tights *. He also appeared on Star Search three times but lost over competing comedian Lester Barrie; Dave later joked about the irony of him subsequently becoming more successful than Barrie. The same year, Chappelle was offered the role of Benjamin Buford "Bubba" Blue in Forrest Gump . Concerned the character was demeaning and the movie would bomb, he turned down the part. [15] [16] He parodied the film in the 1997 short "Bowl of Pork," where a dim-witted black man is responsible for the Rodney King beating, the LA riots and OJ Simpson being accused of murder. [3] Chappelle played another supporting role in an early Doug Liman film, Getting In in 1994. At age 19, he was the opening act for R&B soul singer Aretha Franklin.
He attracted the attention of TV network executives and developed numerous pilots, but none was picked up for development into a series. [20] In 1995, he made a guest appearance on an episode of ABC's popular sitcom Home Improvement . The storyline had Chappelle and real-life friend and comedian Jim Breuer ask Tim Taylor for advice on their girlfriends. [21] The characters' single outing in the episode proved so popular that ABC decided to give them their own spin-off sitcom titled Buddies . However, after taping a pilot episode, Jim Breuer was fired and replaced with actor Christopher Gartin. Buddies premiered in March 1996 to disappointing ratings, and the show was canceled after only five episodes out of 13 had been produced.
After the failure of Buddies, Chappelle starred in another pilot.
According to Chappelle, the network was uncomfortable with the African-American cast and wanted white actors added. [22] Chappelle resisted and subsequently accused the network of racism. Shortly afterwards, Chappelle's father died, and Chappelle, returning to Ohio, considered leaving the entertainment business. [20]
He later appeared as a nightclub comedian in the 1996 comedy The Nutty Professor starring Eddie Murphy, one of his major comedic influences. The movie grossed nearly $129 million on a budget of $54 million. [23] He had a minor role in 1997's Con Air which made $26 million after production costs. [24] At the beginning of 1998, he did a stand-up performance for HBO Comedy Half-Hour. That same year, he appeared in "Pilots and Pens Lost," a 1998 episode of The Larry Sanders Show' s sixth season, in which he and the executives of the show's unnamed television network satirized the treatment to which scriptwriters and show creators were subjected, as well as the executives' knee-jerk tendencies toward racial stereotypes. [4]
He and Neal Brennan co-wrote the 1998 cult stoner film Half Baked , Chappelle's first starring role, about a group of marijuana-smoking friends trying to get their other friend out of jail. It made money at the box office and remains a classic so-called "stoner" film, a genre that includes the "Cheech and Chong" films as well as more recent fare like Judd Apatow's Pineapple Express . [27] [29] In December 1998, Chappelle appeared as Tom Hanks' character's friend and confidant in You've Got Mail . The $65 million movie made nearly $116 million at the box office. [30] In 1999, he appeared in the Martin Lawrence film Blue Streak , which made $117 million at the box office. [9]
In 2000, Chappelle recorded his first hour-long HBO special, Dave Chappelle: Killin' Them Softly, in Washington, DC. He followed this up with an appearance as "Conspiracy Brother" in the 2002 racial satire Undercover Brother
In a June 2004 stand-up performance in Sacramento, California, Chappelle walked off the stage after berating his audience for constantly shouting "I'm Rick James, bitch!" which had become a catchphrase from his popular "Rick James" sketch. After a few minutes, Chappelle returned and resumed by saying, "The show is ruining my life." He stated that he disliked working "20 hours a day" and that the popularity of the show was making it difficult for him to continue his stand-up career, which was "the most important thing" to him. He told the audience:
| | | |
| --- | --- | --- |
| " | You know why my show is good?Because the network officials say you're not smart enough to get what I'm doing, and every day I fight for you.I tell them how smart you are.Turns out, I was wrong.You people are stupid.[9] | " |
Season 3 was scheduled to begin airing on May 31, 2005, but earlier in May, Chappelle stunned fans and the entertainment industry when he abruptly left during production and took a trip to South Africa.
[6] Chappelle said that he was unhappy with the direction the show had taken, and expressed in an interview with Time
| | | |
| --- | --- | --- |
| " | Coming here, I don't have the distractions of fame.It quiets the ego down.I'm interested in the kind of person I've got to become.I want to be well-rounded and the industry is a place of extremes.I want to be well-balanced.I've got to check my intentions, man.[36] | " |
Immediately following Chappelle's departure, tabloids quickly and repeatedly speculated that Chappelle's exit was driven by drug addiction or a mental health issue, rather than ethical or personal concerns as Chappelle claimed.
The break from Comedy Central also meant a rift with longtime collaborator Neal Brennan [6] as well as walking away from a $50 million contract.
Dave Chappelle's Block Party
Chappelle was the star and a producer of the Michel Gondry-directed documentary Dave Chappelle's Block Party , which chronicles him hosting a free concert in the Clinton Hill neighborhood of Brooklyn on September 18, 2004. [6] Several musical artists, including Kanye West, The Roots, Erykah Badu, Mos Def, Dead Prez and Jill Scott, are featured in the movie both performing in the concert and in conversation off-stage. He brought Yellow Springs residents to Brooklyn at his own expense. [6] Another highlight of the event was the temporary reunion of 1990s hip-hop group The Fugees. [85]
Chappelle toured several cities in February and March 2006 to promote the film under the name "Block Party All-Stars Featuring Dave Chappelle".
Universal Pictures' genre division, Rogue Pictures, released the film in the U.S. on March 3, 2006. It was a success, grossing a total of $11.7 million on a $3 million budget. [85]
2006–2013: Infrequent stand-up and TV appearances
In June 2005, Chappelle performed impromptu stand-up shows in Los Angeles.
[41] [42] He then went on a tour that began in Newport, Kentucky, not far from his Ohio home. [43] He made a surprise appearance on HBO's Def Poetry , where he performed two poems, titled "Fuck Ashton Kutcher" and "How I Got the Lead on Jeopardy! "[85]
In an interview with Oprah Winfrey that aired on February 3, 2006, Chappelle explained his reasoning for quitting Chappelle's Show . [85] He also expressed his contempt for the entertainment industry's tone-deafness toward black entertainers and audiences:
| | | |
| --- | --- | --- |
| " | When I see that they put every black man in the movies in a dress at some point in their career, I start connecting the dots.[37] | " |
Chappelle was interviewed for Inside the Actors Studio on December 18, 2005, at Pace University's Michael Schimmel Center for the Arts. The show premiered on February 12, 2006. Four days earlier, he had introduced the musical tribute to Sly Stone at the 48th Annual Grammy Awards. [6]
Chappelle said on Inside the Actors Studio that the death of his father seven years prior influenced his decision to go to South Africa.
By throwing himself into his work, he had not taken a chance to mourn his father's death.
He also said the rumors that he was in drug or psychiatric treatment only persuaded him to stay in South Africa.
He said,
| | | |
| --- | --- | --- |
| " | I would go to work on the show and I felt awful every day, that's not the way it was.... I felt like some kind of prostitute or something.If I feel so bad, why keep on showing up to this place?I'm going to Africa.The hardest thing to do is to be true to yourself, especially when everybody is watching. | " |
Chappelle said that he felt some of his sketches were "socially irresponsible".
[37] [44] He singled out the "pixie sketch" in which pixies appear to people and encourage them to reinforce stereotypes of their races. In the sketch, Chappelle is wearing blackface and is dressed as a character in a minstrel show. According to Chappelle, during the filming of the sketch, a white crew member was laughing in a way that made him feel uncomfortable and made him question himself. [37] [44] Chappelle said, "It was the first time I felt that someone was not laughing with me but laughing at me." [37]
During these interviews, Chappelle did not rule out returning to Chappelle's Show to "finish what we started," but promised that he would not return without changes to the production, such as a better working environment.
He desired to donate half of the DVD sales to charity.
[37] Chappelle expressed disdain at the possibility of his material from the unfinished third season being aired, saying that to do so would be "a bully move," and that he would not return to the show if Comedy Central were to air the unfinished material.
[44] On July 9, 2006, Comedy Central aired the first episode of Chappelle's Show: The Lost Episodes . After the DVD release, Chappelle was interviewed by Anderson Cooper on CNN and reiterated he would not return to Chappelle's Show
The show still plays in syndication on several television networks, despite the relatively small number of episodes compared to most American syndicated television programs.
In April 2007, Chappelle set a stand-up endurance record at the Laugh Factory Sunset Strip comedy club, beating comedian Dane Cook's record of three hours and 50 minutes. In December of the same year, Chappelle broke his own record with a time of six hours and 12 minutes. Cook reclaimed the record in January 2008, with a time of seven hours. [11] On November 19, 2009 Chappelle performed at the Laugh Factory again, where it was speculated that he would attempt to take back the record. However, he was disqualified according to the club owner after he left the stage five hours into his routine. [54]
Chappelle again appeared on Inside the Actors Studio and, in celebration of the show's 200th episode, he humorously interviewed the show's usual host, James Lipton. The episode aired on November 11, 2008. He appeared again on Inside the Actors Studio in 2013, for its 250th episode.
2013–2017: Career resurgence
In August 2013, Chappelle returned to full-time touring stand-up, [11] as a headliner when he was featured during the Oddball Comedy & Curiosity festival.
Sponsored by Funny or Die, Chappelle co-headlined with comedy act Flight of the Conchords.
During a stop in Hartford, Chappelle walked off the stage due to heckling from the crowd that lasted throughout his entire performance.
The heckling was so raucous that it drowned out Chappelle's voice over the PA system and included chants of "White Power", a line used in a Chappelle's Show episode that was viewed as wildly inappropriate and out-of-context by other audience members who later wrote about the event.
[59] A few days later, to follow up on the Hartford incident, Chappelle stopped in Chicago for a performance where comedy website ComedyHype.Com
acquired and released audio of him being heard on stage responding to the heckling in Hartford. Chappelle
referenced the Hartford incident, stating that "young, white, alcoholic[s]" should be blamed for the prior incident, that he hoped North Korea would bomb Hartford, that in the future he would not stop in Hartford for gas, and finally summarizing his feelings on the situation by saying, "Fuck Hartford!"[10] However, in August 2014 Chappelle returned to Hartford for a surprise appearance at the 2014 Oddball Festival and received multiple standing ovations during his set. [10]
In June 2014, Chappelle made his first major New York City appearance in eleven years, performing ten nights at Radio City Music Hall. Chappelle promoted the dates by appearing on The Today Show , The Tonight Show and Late Night with David Letterman
On November 12, 2016, Chappelle made his hosting debut on Saturday Night Live , with A Tribe Called Quest as musical guest. [10] His performance on SNL received widespread acclaim from critics and audiences alike. At the 69th Primetime Emmy Awards, he received an Emmy Award for Outstanding Guest Actor in a Comedy Series for his guest appearance on Saturday Night Live . [10]
On March 21, 2017, Netflix released two never-before-seen specials which hail directly from Chappelle's personal comedy vault.
These specials were filmed at Austin City Limits Live in April 2015 and at the Hollywood Palladium in March 2016. The specials marked the comedian's first concert specials in 12 years. [72] The specials proved to be an immediate success, as Netflix announced a month later that they were the most viewed comedy specials in Netflix's history. [77]
2018–present: Continued Success
In January 2018 at the 60th Annual Grammy Awards, Chappelle received a Grammy Award for Best Comedy Album for his first two 2017 specials The Age of Spin & Deep in the Heart of Texas.
In September 2018, Chappelle's Equanimity special received an Emmy Award for Outstanding Variety Special (Pre-Recorded).
In October 2018, Chappelle returned to the big screen as "Noodles", Jackson Maine's best friend and retired musician in Bradley Cooper's directorial debut, a remake of A Star Is Born.
The film was a massive critical and commercial success.
He was nominated along with the cast for the Screen Actors Guild Award for Best Cast in a Motion Picture.
In February 2019, Dave Chappelle was nominated for and won the Grammy Award for Best Comedy Album for Equanimity and Bird Revelation.
In 2018, standup comedians Chappelle and Jon Stewart joined forces for a duo comedy tour. As of 2019, they are still touring together. He has also collaborated with Aziz Ansari for three standup shows in Austin, Texas at the Paramount Theater.
In 2019, Chappelle was chosen to receive the annual Mark Twain Prize for American Humor presented by The Kennedy Center.
President of the Kennedy Center, Deborah Ritter, stated "Dave is the embodiment of Mark Twain's observation that 'against the assault of humor, nothing can stand'... and for three decades, Dave has challenged us to see hot-button issues from his entirely original yet relatable experience."
The set of people honoring Chappelle has yet to be announced.
The Prize will be awarded at the Kennedy Center gala on October 27, 2019.
The ceremony will be broadcast on PBS January 6, 2020.
On August 26, 2019, Chappelle's fifth Netflix special, Dave Chappelle: Sticks & Stones, was released.[93] The special garnered controversy, receiving backlash for jokes about abuse allegations against singers Michael Jackson and R. Kelly, as well as for jokes about the LGBT community, among other topics. It was reported that the special received 27% on Rotten Tomatoes two weeks after the first day of the Netflix launch; there is still no consensus of the special.[94]
In 2004, he donated his time to Seeds of Peace International Camp, a camp located in Otisfield, Maine, which brings together young leaders from communities in conflict. [79]
Chappelle has been praised by fellow comedians for his work.
Katt Williams believes Chappelle to be the greatest stand-up comedian alive, [65] [66] while Kevin Hart considers Chappelle to be the greatest stand-up comedian of all time. [67]
In 2009, his show was the subject of a book of critical essays, The Comedy of Dave Chappelle, edited by University of Maryland doctoral student K. A. Wisniewski. His work, as well as that of Margaret Cho, was also the subject of a book by a Canadian dramaturg Elizabeth Ludwig, American Stand-Up and Sketch Comedy, that was published at the end of 2010. A monograph published by the University of Gothenburg titled Representations of ethnicity in stand-up comedy: A study of the comedy of Dave Chappelle examined the racial significance of language used in Chappelle's routines. [69]
In an episode of the MTV clay animated show Celebrity Deathmatch, entitled "Celebrity DeathMash", depicted a fight to the death between Chappelle and Carlos Mencia. The fight ends with the Taco Bell dog ripping open Carlos' neck.
In April 2013, Charlie Sheen appeared on Conan O'Brien's talk show and claimed that in 2011 he had laughed so hard while watching a Chappelle's Show episode that he experienced a ruptured hernia, and was rushed to a hospital. [70]
In August 2013, Chappelle's impersonation of Prince from Chappelle's Show was selected by the singer as the cover art for his single "Breakfast Can Wait". [71]
Chappelle married Elaine Mendoza Erfe in 2001.
[6] They live with their sons Suleyman and Ibrahim [73] and their daughter Sanaa on a 65-acre (260,000 m 2 ) farm [20] near Yellow Springs, Ohio. [43] He also owned several houses in Xenia, Ohio. Chappelle told Yellow Springs' residents in September 2006, "Turns out you don't need $50 million to live around these parts, just a nice smile and a kind way about you. You guys are the best neighbors ever. That's why I came back and that's why I'm staying."
| Year | Film | Role | Notes |
| --- | --- | --- | --- |
| 1982 | The End of August | Kid on beach | Uncredited |
| 1984 | Teachers | Kid behindLaura Dern | Uncredited |
| 1993 | Robin Hood: Men in Tights | Ahchoo | |
| 1993 | Undercover Blues | Ozzie | |
| 1994 | Getting In | Ron | |
| 1996 | The Nutty Professor | Reggie Warrington | |
| 1996 | Joe's Apartment | Cockroach (voice) | |
| 1997 | Con Air | Pinball | |
| 1997 | The Real Blonde | Zee | |
| 1997 | Damn Whitey | Dave | Short film |
| 1997 | Bowl of Pork | Black Forrest Gump | Short film |
| 1998 | Half Baked | Thurgood Jenkins / Sir Smoke-a-Lot | Also writer and producer |
| 1998 | Woo | Lenny | |
| 1998 | You've Got Mail | Kevin Jackson | |
| 1999 | 200 Cigarettes | Disco Cabbie | |
| 1999 | Blue Streak | Tulley | |
| 2000 | Screwed | Rusty P. Hayes | |
| 2002 | Undercover Brother | Conspiracy Brother | |
| 2006 | Dave Chappelle's Block Party | Himself | Also writer and producer |
| 2015 | Chi-Raq | Morris | |
| 2018 | A Star Is Born | Noodles | Filming |
| Year | Series | Role | Notes |
| --- | --- | --- | --- |
| 1995 | Home Improvement | Dave | Episode: "Talk to Me" |
| 1996 | Buddies | Dave Carlisle | 14 episodes, lead role |
| 1997 | Dr. Katz, Professional Therapist | Dave (voice) | Episode: "Electric Bike" |
| 1997 | Happily Ever After: Fairy Tales for Every Child | Spider (voice) | Episode: "Mother Goose" |
| 1998 | HBO Comedy Half-Hour | Himself | Stand-up special |
| 1998 | The Larry Sanders Show | Dave Chappelle | Episode: "Pilots and Pens Lost" |
| 2000 | Dave Chappelle: Killin' Them Softly | Himself | Stand-up special, HBO |
| 2002–2007 | Crank Yankers | Francis, Shavin (voice) | 2 episodes |
| 2003 | Wanda at Large | Vincent | Episode: "The Favor" |
| 2003–2006 | Chappelle's Show | Himself (host) / Various | 28 episodes; also co-creator, writer, executive producer |
| 2004 | Dave Chappelle: For What It's Worth | Himself | Stand-up special,Showtime |
| 2016 | | Himself (host) | Episode: "Dave Chappelle/A Tribe Called Quest" |
| 2017 | Deep in the Heart of Texas: Dave Chappelle Live at Austin City Limits | Himself | Stand-up special, Netflix |
| 2017 | The Age of Spin: Dave Chappelle Live at the Hollywood Palladium | Himself | Stand-up special, Netflix |