Everipedia is now
IQ.wiki
- Join the
IQ Brainlist
and our
Discord
for early access to editing on the new platform and to participate in the beta testing.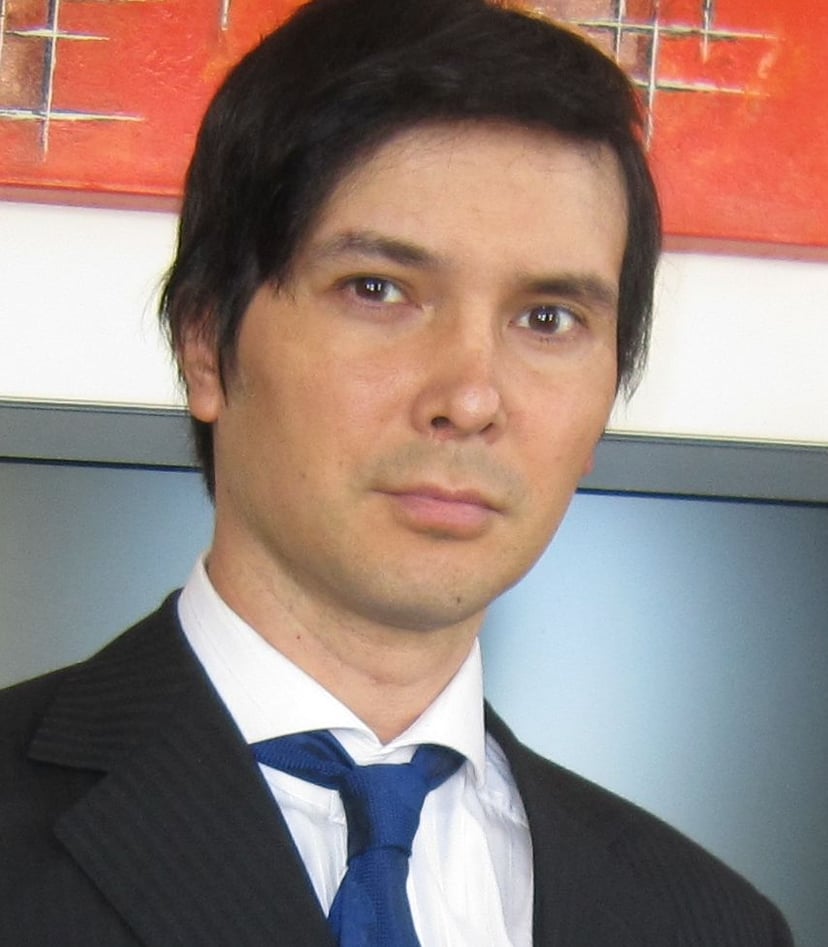 Chris Kacher
Chris Kacher is a stock investor and strategist with a background in the nuclear sciences. He is a co-founder of a stock advisory service VirtueOfSelfishInvesting.com. He is best known for achieving a total return of 18,241% during the period of 1996 to 2002 [1] [9] which he describes in his book Trade Like an O'Neil Disciple: How We Made 18,000% in the Stock Market co-authored with Gil Morales [11] which has been translated into four languages: Chinese, Japanese, Korean, and German. [4]
In his book Chris Kacher developed a concept of Pocket Pivot, an early base breakout indicator, [5] which is successfully applied by individual investors.
Prior to his career as a stock trader, Dr. Chris Kacher pursued an education in the nuclear sciences at the University of California, Berkeley. He won a Charles D. Coryell Award [10] while an undergraduate student. As a graduate student he contributed to the confirmation of the existence of Seaborgium [12] and a synthesis of an atom of Darmstadtium. [-1] He received a Ph.D. in the nuclear sciences from UC Berkeley in 1995. [1]
Kacher became increasingly interested in trading financial markets in graduate school. He start trading in 1991, and soon realized that he wanted to switch from nuclear physics to portfolio management. In 1995, Dr. Chris Kacher started one of the first stock advisory services on the Internet. [1] [1]
In 1996 Chris Kacher joined William O'Neil & Co. Inc. as a research associate, where he quickly was promoted to senior analyst and senior portfolio manager. [1] He currently serves as a Managing Director of MoKa Investors, LLC and Virtue of Selfish Investing, LLC.
Dr. Chris Kacher appears in major business media including CNBC, [1] Reuters [1] and Bloomberg. [1] He (in co-authorship with Gil Morales) is a regular contributor to MarketWatch, [1] Townhall.com, [1] Seeking Alpha, [9] and Minyanville [9] among others. Kacher appears frequently on radio shows as a guest.
Dr. Kacher is a contributing author along with co-author Gil Morales to The Wiley Trading Guide, Volume II.
In 2012 Dr. Kacher published through Wiley & Sons along with co-author Gil Morales In the Trading Cockpit with the O'Neil Disciples which picks up where Trade Like an O'Neil Disciple: How We Made 18,000% in the Stock Market leaves off.
In 2015, Dr. Kacher published through Wiley & Sons along with co-author Gil Morales Short-Selling with the O'Neil Disciples: Turn to the Dark Side of Trading.
Being the son of Del Casher, an American guitarist and inventor, Chris Kacher started playing the piano at the age of three. He started on formal lessons with Suzuki Institute and composed his first song "Night Fog" at the age of five. From the age of five to twelve Kacher was a concert pianist for Suzuki Institute who flew him on to perform classical pieces to audiences in various cities in Japan and US. [9]
In 2009, Chris Kacher released a debut album of his piano compositions Teardrop Rain under the stage name of Christian Casher. [9] In 2011 Christian Casher's music video depicting the pianos scattered around London in the Play Me, I'm Yours project during the City of London Festival was shown on the front page of their websites. [9] [9] His songs Inside the Mind of Tom Milsom and Teardrop Rain (Dedicated to the People of Burma) have charted in positions 28 and 124, respectively on iTunes New Age charts. [9]