Business incubator
854 VIEWS
Everipedia is now
IQ.wiki
- Join the
IQ Brainlist
and our
Discord
for early access to editing on the new platform and to participate in the beta testing.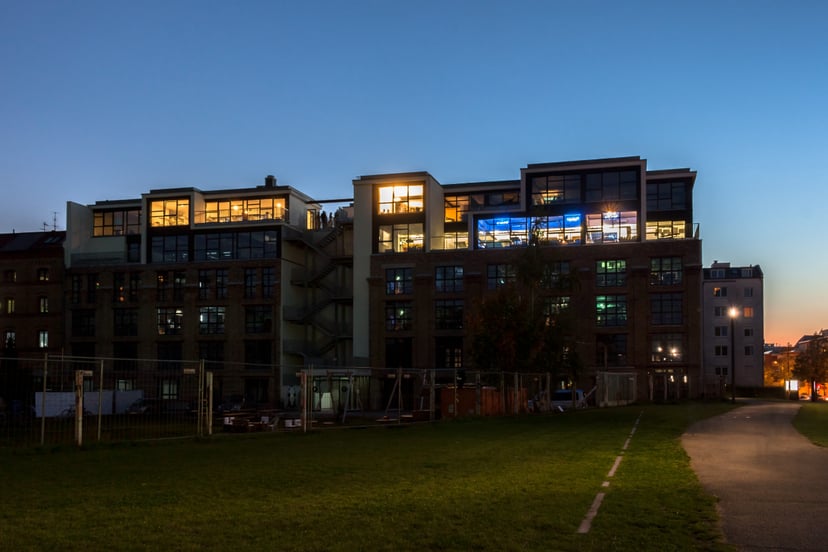 Business incubator
Business incubator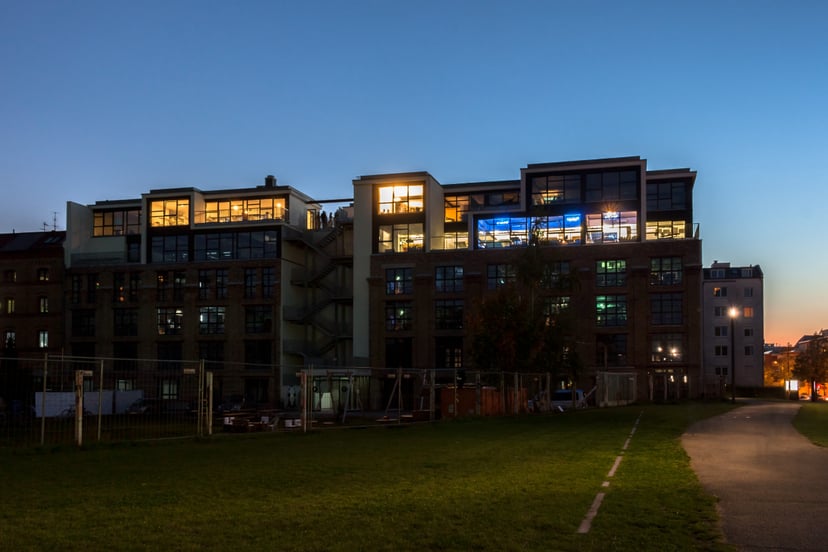 A business incubatoris a company that helps new and startup companies to develop by providing services such as management training or office space.[1] The National Business Incubation Association (NBIA) defines business incubators as a catalyst tool for either regional or national economic development. NBIA categorizes their members' incubators by the following five incubator types: academic institutions; non-profit development corporations; for-profit property development ventures; venture capital firms, and combination of the above.[2]
Business incubators differ from research and technology parks in their dedication to startup and early-stage companies. Research and technology parks, on the other hand, tend to be large-scale projects that house everything from corporate, government or university labs to very small companies. Most research and technology parks do not offer business assistance services, which are the hallmark of a business incubation program. However, many research and technology parks house incubation programs.[3]
Incubators also differ from the U.S. Small Business Administration's Small Business Development Centers (and similar business support programs) in that they serve only selected clients. SBDCs are required by law to offer general business assistance to any company that contacts them for help. In addition, SBDCs work with any small business at any stage of development, not only startup companies. Many business incubation programs partner with their local SBDC to create a "one-stop shop" for entrepreneurial support.[4]
Within European Union countries there are different EU and state funded programs that offer support in form of consulting, mentoring, prototype creation and other services and co-funding for them. TecHub is one of examples for IT companies and ideas..
In India, the business incubators are promoted in a varied fashion: as Technology Business Incubators (TBI) and as Startup Incubators -- the first deals with technology business (mostly, consultancy and promoting technology related businesses) and the later deals with promoting startups (with more emphasis on establishing new companies, scaling the businesses, prototyping, patenting, and so forth). The mission on creating specific innovations among the young minds of researchers via. 101 specialized incubators has been boosted in various parts of India through AIM-India. For instance, AIC-IIITKottayam [5], a Startup-based Incubator, specializes in IoT Cloud research jointly with world class incubators from Germany, USA, Austria, and so forth.
Since startup companies lack many resources, experience and networks, incubators provide services which helps them get through initial hurdles in starting up a business. These hurdles include space, funding, legal, accounting, computer services and other prerequisites to running the business.
Help with business basics

Networking activities

Marketing assistance

Market Research

High-speed Internet access

Help with accounting/financial management

Access to bank loans, loan funds and guarantee programs

Help with presentation skills

Links to higher education resources

Links to strategic partners

Access to angel investors or venture capital

Comprehensive business training programs

Advisory boards and mentors

Management team identification

Help with business etiquette

Technology commercialization assistance

Help with regulatory compliance

Intellectual property management
There are a number of business incubators that have focused on particular industries or on a particular business model, earning them their own name.
Virtual business incubator - online business incubator

Kitchen incubator - a business incubator focused on the food industry

Public incubator - a business incubator focused on the public good

Seed accelerator - a business incubator focused on early startups Corporate accelerator - a program of a larger company that acts akin to a seed accelerator

Startup studio - a business incubator with interacting portfolio companies

Technology Business Incubator - a business incubator based out academic institutions
Industry sectors intentionally supported by incubation programs[[CITE|8|https://www.nbia.org/resource_library/review_archive/0807_02a.php]]

| | | |
| --- | --- | --- |
| Technology | Creative industries | Construction |
| Computer software | eBusiness / eCommerce | Arts |
| Services/professional | Wireless technology | Aerospace |
| Manufacturing | Healthcare technology | Kitchen/Food |
| Internet | Advanced materials | Retail |
| Biosciences/life sciences | Defense/homeland security | Fashion |
| Electronics/Microelectronics | Energy/Power | Wood/forestry |
| Telecommunications | Environment/clean technologies | Tourism |
| Computer hardware | Logistics/Delivery | Manpower |
| Medical devices | Nanotechnology | Media |
More than half of all business incubation programs are "mixed-use" projects, meaning they work with clients from a variety of industries. Technology incubators account for 39% of incubation programs.[8]
One example of a specialized type of incubator is a bio incubator. Bioincubators specialize in supporting life science-based startup companies. Entrepreneurs with feasible projects in life sciences are selected and admitted to these programs.
Unlike many business assistance programs, business incubators do not serve any and all companies. Entrepreneurs who wish to enter a business incubation program must apply for admission. Acceptance criteria vary from program to program, but in general only those with feasible business ideas and a workable business plan are admitted.[12] It is this factor that makes it difficult to compare the success rates of incubated companies against general business survival statistics.[13]
Although most incubators offer their clients office space and shared administrative services, the heart of a true business incubation program are the services it provides to startup companies. More than half of incubation programs surveyed by the National Business Incubation Association[14] in 2006 reported that they also served affiliate or virtual clients.[8] These companies do not reside in the incubator facility. Affiliate clients may be home-based businesses or early-stage companies that have their own premises but can benefit from incubator services. Virtual clients may be too remote from an incubation facility to participate on site, and so receive counseling and other assistance electronically.
The amount of time a company spends in an incubation program can vary widely depending on a number of factors, including the type of business and the entrepreneur's level of business expertise. Life science and other firms with long research and development cycles require more time in an incubation program than manufacturing or service companies that can immediately produce and bring a product or service to market. On average, incubator clients spend 33 months in a program.[8] Many incubation programs set graduation requirements by development benchmarks, such as company revenues or staffing levels, rather than time.
1)Eligibility 2)Admission process 3)Intellectual property 4)Seed loan 5)Infrastructure 6)Common Infrastructure 7)Other services 8)Periodic assessment 9)Information Submission 10)Consideration 11)Tenure in BI 12)Exit 13)Conflicts of interests and confidentiality of information 14)Disclaimer 15)Agreements
Incubators often aggregate themselves into networks which are used to share good practices and new methodologies. Europe's European Business and Innovation Centre Network ("EBN")[16] association federates more than 250 European Business and Innovation Centres (EU|BICs) throughout Europe. France has its own national network of technopoles, pre-incubators, and EU|BICs, called RETIS Innovation. This network focuses on internationalizing startups.
Of 1000 incubators across Europe, 500 are situated in Germany. Many of them are organized federally within the ADT (Arbeitsgemeinschaft Deutscher Innovations-, Technologie-, und Gründerzentren e.V.).[17]
List of business incubators
Business Support office - similar to a business incubator

Science park - to support innovation on a university campus