Everipedia is now
IQ.wiki
- Join the
IQ Brainlist
and our
Discord
for early access to editing on the new platform and to participate in the beta testing.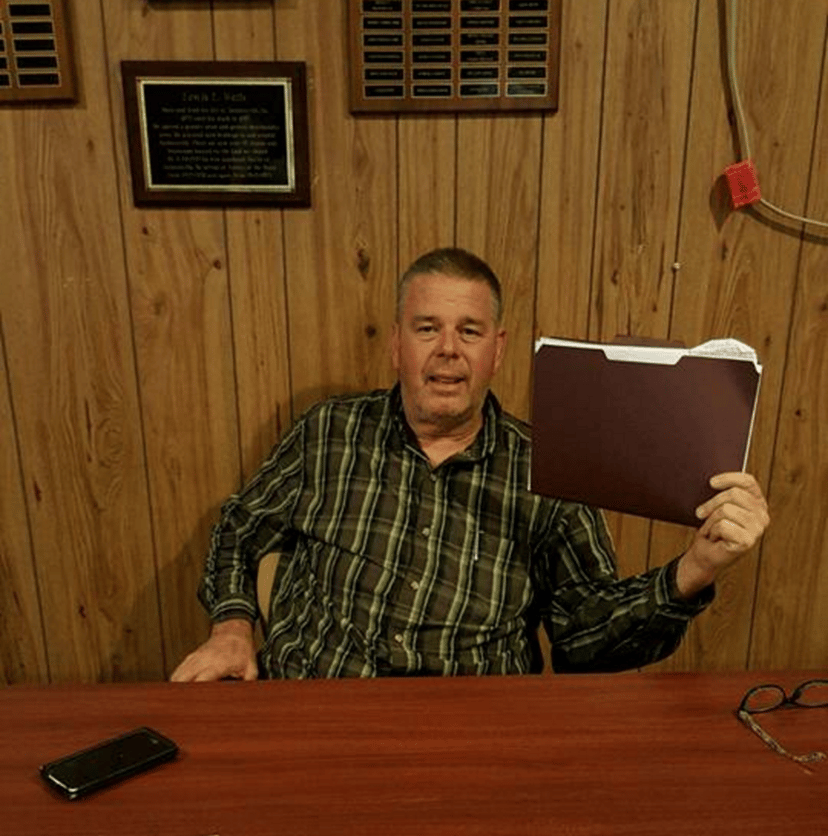 John Dopson
John Dopson is the mayor of Jacksonville, Georgia.
He attended Telfair County High school.
He has been charged for impersonating a police officer while driving a marked police car.
The Sheriff's deputies pulled him over on January 1st, 2016, as driving a marked car and pretending to be an officer of the law is something that John has done numerous times in the past.
Many complaints reached the Sheriff's office related to the daily personal use of a marked equipped City of Jacksonville patrol car by someone who does not possess no law enforcement authority.
Dopson declined to take blood and urine tests, "indicating the reason for his refusal was because he knew it would show positive for 'weed,'" according to the statement.
In addition to the impersonation charge, he was charged with driving under the influence of drugs.
Sheriff says, "can be observed daily operating a marked and equipped Jacksonville GA patrol car," the sheriff's office said, often "with its blue lights activated.
"Although flattered by Dopson's obvious fascination of real law enforcement officers and the services we provide related to public safety, we cannot allow this type of illegal and very dangerous activity to continue," the sheriff's office said.
Dopson was appointed mayor late last year even though he has been awaiting trial since last March on a felony aggravated assault charge, according to state court records.
The Associated Press reported that Dopson was accused of pointing a gun at another man in an incident that was recorded on video.
"I just want to say this morning my name is John Richard Dopson.
I was born and raised in Jacksonville Ga. 54 years ago.
When I was about 11 or 13 me and my brother started working in the feilds to make money to buy our school clothes because our folks couldn't afford the kind of clothes the other younguns would laugh at."
"just want to say this morning that I'm sorry for saying on my Facebook page that I thanked the Lord that I ain't inbred.
I had no idea so many in Telfair bristled at that word.
It got so many upset that I called Sunday to meet some folks in the cemetery.
Now it always gives me cause for pause when somebody wants to meet me in the cemetery, but I went.
The people said that I didn't realize how many people in Telfair were well, you know.
So I got to looking around and I said to myself Damn.
Anyhow you probably asking,Johnhow do you tell of somebody is we'll, you know.
Well the first thing you look at is their fingers.
If they short and fat and stubby that's a good sign.
Secondly you look at their eyes.
If they beady eyed and set reall close together that's another good sign.
And if their forehead slopes back like a Neanderthal that's damn sure a good sign.
And last but not least if their head is so big it want fit in a hat well they probably you know.
So I promise I want say that no more.
That way I want get summoned to no more cemetery meetings."
January 27th, 2016.
"You know 55 years ago I took my first breath in this miserable world and over the years I have seen a lot of people that I cared about took advantage of.
I've seen their land stolen from them by the higher ups in this county.
I've seen elections rigged from the city level right on up.
You know the older you get the more you go to thinking back on things that have happened to you over the years and how that wheel of life rolls around.
I think they call it karma.
And I always h ave heard that karma is a bitch.
You know 35 years ago I ran for Mayor down here in Jacksonville against the long time Mayor.
I never will forget how they rigged that election.
I remember they kept the ballots in a shoe box.
The elections supervisor that day IS STILL on the Regisrar board.
Caught up in some voter fraud.
Same one that called the preacher down here and told him he better not let me get up in the church that I was raised in and give testimony.
I bet Ya'll didn't know that I knew about that.
But I really don't hold no grudge about that.
Anyhow they rigged the election down here and I still like to have won.
Well I stepped out on the sidewalk Edgar Birch, J.D Williams,JohnDavid Harrell and several more was standing there.
As I was getting in my car one of them said The best man won.
I told them I'd be back.
And 35 years later here I am.
And I want to thank all them folks for saving up all this money for me to spend.
That wheel of life done rolled all the way around and run slam over them.
You know in Jacksonville we've had some famous J.D's. J.D.
Williams, J.D.
Bishop, and they got J.D.Dopson. I reckon Ya'll can just call me JD 3 or J.D. the Third.
Or J.D. to third power.
Which ever one you want to.
But I will go down as the most ruthless J.D. of them all.
Oh and I just want let ALL of you to know that I heard that some folks might want to whip me.
Well I live in a town of about 100 people so I shouldn't be hard to find."