ŽRK Budućnost Podgorica
1.16K VIEWS
Everipedia is now
IQ.wiki
- Join the
IQ Brainlist
and our
Discord
for early access to editing on the new platform and to participate in the beta testing.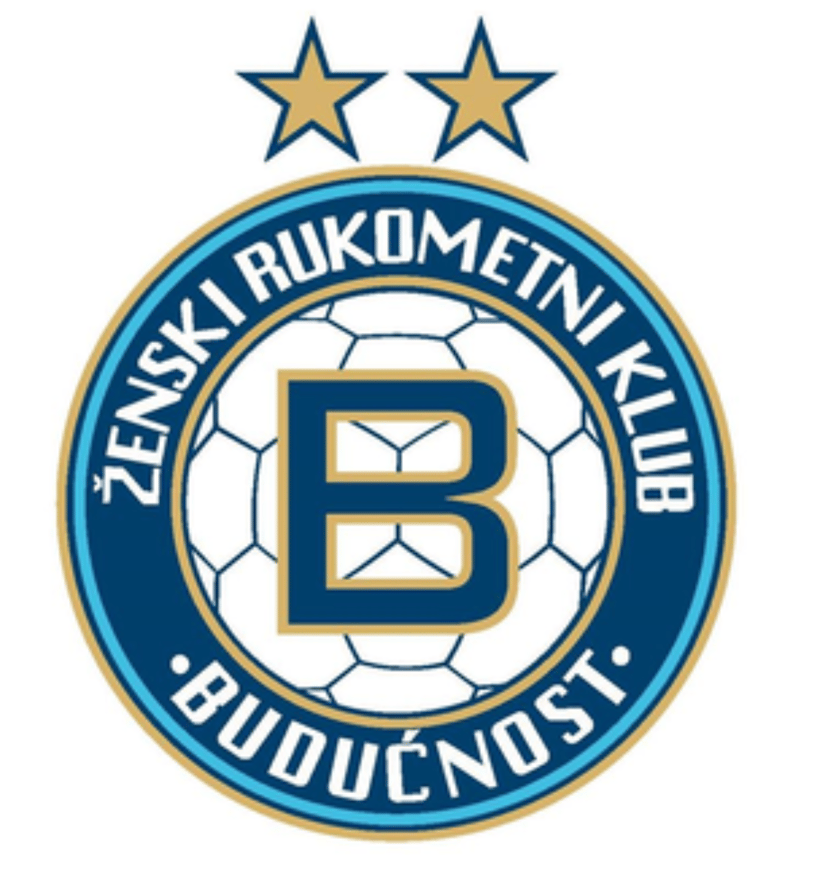 ŽRK Budućnost Podgorica
ŽRK Budućnost Podgorica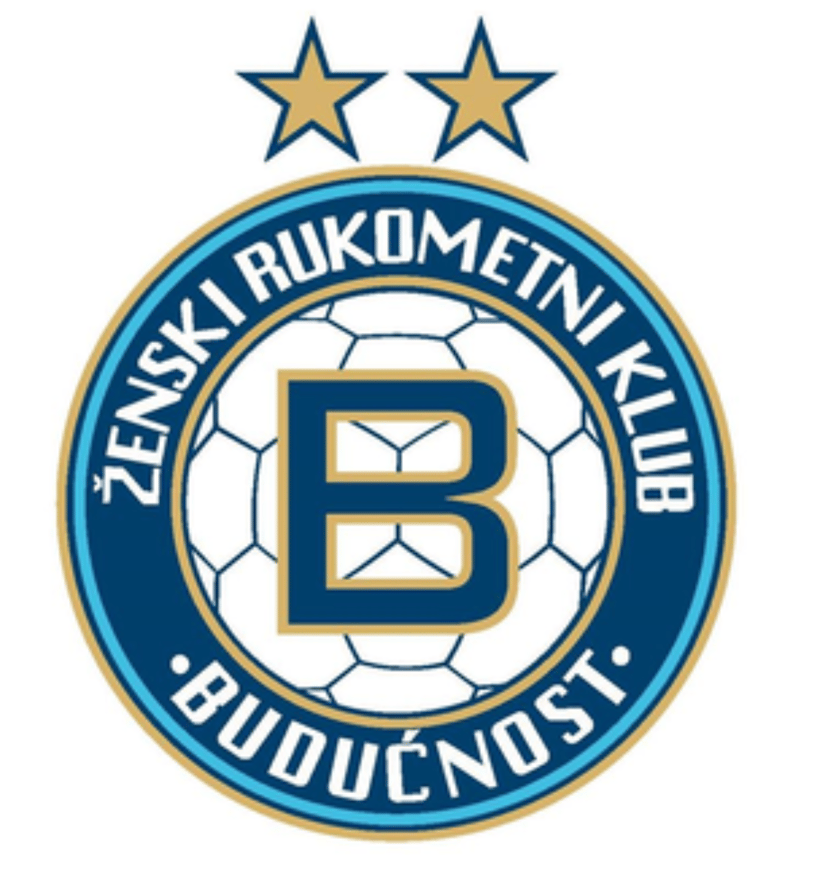 ŽRK Budućnost Podgorica

Full name

Ženski Rukometni Klub Budućnost

Short name

ŽRK Budućnost

Founded

1949

Arena

Morača Sports Center

Capacity

6000

President

Radmila Petrović

Head coach

Dragan Adžić

League

Montenegrin Championship

2018–19

1st

Club colours

Website
Official site [7]
ŽRK Budućnost is a women's handball team from Podgorica, Montenegro (previously, the club also appeared under the names ZRK Buducnost MONET, Buducnost Brillant and Buducnost Titograd). Among the numerous titles, Budućnost is two-times winner of EHF Women's Champions League
The club was founded on February 13, 1949, and played its first official game in 1950. The first trophy, the Cup of Yugoslavia, was won in 1984. In 1985, ŽRK Budućnost won the Yugoslavian championship, and went on to win their first European title (Cup Winners' Cup) that same year. At the time, the club was pronounced as "the best in the country". As of 1988/1989 season, ŽRK Budućnost dominated the national competition, and was the champion of all the now defunct countries – SFR Yugoslavia, FR Yugoslavia, Serbia & Montenegro. The club continued to dominate the national championship in Montenegro since it gained independence in 2006. ŽRK Budućnost won the titles of European Champion twice - on seasons 2012 and 2015.
ŽRK Budućnost is a part of Budućnost Podgorica sports society.
ŽRK Budućnost Podgorica

Full name

Ženski Rukometni Klub Budućnost

Short name

ŽRK Budućnost

Founded

1949

Arena

Morača Sports Center

Capacity

6000

President

Radmila Petrović

Head coach

Dragan Adžić

League

Montenegrin Championship

2018–19

1st

Club colours

Website
Official site [7]
Champions League: Winners: 2012, 2015

Women's EHF Cup Winners' Cup: Winners: 1985, 2006, 2010

Women's EHF Cup: Winners: 1987

Montenegrin First League of Women's Handball: Winners: 2007, 2008, 2009, 2010, 2011, 2012, 2013, 2014, 2015, 2016, 2017, 2018, 2019

Montenegrin Women's Handball Cup: Winners: 2007, 2008, 2009, 2010, 2011, 2012, 2013, 2014, 2015, 2016, 2017, 2018, 2019

Women's Regional Handball League: Winners: 2010, 2011, 2012, 2013, 2014, 2015, 2016, 2019

28 times the champions of SFR Yugoslavia, FR Yugoslavia, Serbia & Montenegro (1985, 1989, 1990, 1992–2006)

21 times the winners of the Cup, (1984, 1989, 1995–1998, 2000–2002, 2005, 2006-2016)

4 times named The Best Club of Yugoslavia (1985, 1987, 1993, 1998)
1985/86 1/2 FINAL

1989/90 1/4 FINAL

1990/91 1/4 FINAL

1995/96 1/8 FINAL

1996/97 1/2 FINAL

1997/98 1/2 FINAL

1998/99 1/2 FINAL

1999/00 1/2 FINAL

2000/01 1/2 FINAL

2001/02 1/2 FINAL

2002/03 1/4 FINAL

2003/04 1/4 FINAL

2004/05 Group Matches

2005/06 Group Matches 3rd – CWC Winner

2006/07 Group Matches

2007/08 Group Matches 3rd – CWC 1/8 FINAL

2008/09 Main Round

2009/10 Group Matches 3rd – CWC Winner

2010/11 1/2 FINAL

2011/12 Winner

2012/13 Main Round

2013/14 Runner-up

2014/15 Winner

2015/16 Final Four - 4th

2016/17 Final Four - 4th

2017/18 Quarter-final

2018/19 Quarter-final
Squad for the 2019–20 season
Transfers for the 2019-20 season
[[INLINE_IMAGE|//upload.wikimedia.org/wikipedia/commons/thumb/6/64/Flag_of_Montenegro.svg/23px-Flag_of_Montenegro.svg.png|//upload.wikimedia.org/wikipedia/commons/thumb/6/64/Flag_of_Montenegro.svg/35px-Flag_of_Montenegro.svg.png 1.5x, //upload.wikimedia.org/wikipedia/commons/thumb/6/64/Flag_of_Montenegro.svg/46px-Flag_of_Montenegro.svg.png 2x|Montenegro|h12|w23|thumbborder flagicon-img flagicon-img]] Sporting director: Bojana Popović

[[INLINE_IMAGE|//upload.wikimedia.org/wikipedia/commons/thumb/6/64/Flag_of_Montenegro.svg/23px-Flag_of_Montenegro.svg.png|//upload.wikimedia.org/wikipedia/commons/thumb/6/64/Flag_of_Montenegro.svg/35px-Flag_of_Montenegro.svg.png 1.5x, //upload.wikimedia.org/wikipedia/commons/thumb/6/64/Flag_of_Montenegro.svg/46px-Flag_of_Montenegro.svg.png 2x|Montenegro|h12|w23|thumbborder flagicon-img flagicon-img]] Head Coach: Dragan Adžić

[[INLINE_IMAGE|//upload.wikimedia.org/wikipedia/commons/thumb/6/64/Flag_of_Montenegro.svg/23px-Flag_of_Montenegro.svg.png|//upload.wikimedia.org/wikipedia/commons/thumb/6/64/Flag_of_Montenegro.svg/35px-Flag_of_Montenegro.svg.png 1.5x, //upload.wikimedia.org/wikipedia/commons/thumb/6/64/Flag_of_Montenegro.svg/46px-Flag_of_Montenegro.svg.png 2x|Montenegro|h12|w23|thumbborder flagicon-img flagicon-img]] Assistant Coach: Bojana Popović

[[INLINE_IMAGE|//upload.wikimedia.org/wikipedia/commons/thumb/f/ff/Flag_of_Serbia.svg/23px-Flag_of_Serbia.svg.png|//upload.wikimedia.org/wikipedia/commons/thumb/f/ff/Flag_of_Serbia.svg/35px-Flag_of_Serbia.svg.png 1.5x, //upload.wikimedia.org/wikipedia/commons/thumb/f/ff/Flag_of_Serbia.svg/45px-Flag_of_Serbia.svg.png 2x|Serbia|h15|w23|thumbborder flagicon-img flagicon-img]] Goalkeeping Coach: Novak Ristović

[[INLINE_IMAGE|//upload.wikimedia.org/wikipedia/commons/thumb/6/64/Flag_of_Montenegro.svg/23px-Flag_of_Montenegro.svg.png|//upload.wikimedia.org/wikipedia/commons/thumb/6/64/Flag_of_Montenegro.svg/35px-Flag_of_Montenegro.svg.png 1.5x, //upload.wikimedia.org/wikipedia/commons/thumb/6/64/Flag_of_Montenegro.svg/46px-Flag_of_Montenegro.svg.png 2x|Montenegro|h12|w23|thumbborder flagicon-img flagicon-img]] Fitness Coach: Danica Delić

[[INLINE_IMAGE|//upload.wikimedia.org/wikipedia/commons/thumb/f/f0/Flag_of_Slovenia.svg/23px-Flag_of_Slovenia.svg.png|//upload.wikimedia.org/wikipedia/commons/thumb/f/f0/Flag_of_Slovenia.svg/35px-Flag_of_Slovenia.svg.png 1.5x, //upload.wikimedia.org/wikipedia/commons/thumb/f/f0/Flag_of_Slovenia.svg/46px-Flag_of_Slovenia.svg.png 2x|Slovenia|h12|w23|thumbborder flagicon-img flagicon-img]] Fitness Coach: Marko Mrak

[[INLINE_IMAGE|//upload.wikimedia.org/wikipedia/commons/thumb/6/64/Flag_of_Montenegro.svg/23px-Flag_of_Montenegro.svg.png|//upload.wikimedia.org/wikipedia/commons/thumb/6/64/Flag_of_Montenegro.svg/35px-Flag_of_Montenegro.svg.png 1.5x, //upload.wikimedia.org/wikipedia/commons/thumb/6/64/Flag_of_Montenegro.svg/46px-Flag_of_Montenegro.svg.png 2x|Montenegro|h12|w23|thumbborder flagicon-img flagicon-img]] Physiotherapist: Mitar Vujović

[[INLINE_IMAGE|//upload.wikimedia.org/wikipedia/commons/thumb/f/ff/Flag_of_Serbia.svg/23px-Flag_of_Serbia.svg.png|//upload.wikimedia.org/wikipedia/commons/thumb/f/ff/Flag_of_Serbia.svg/35px-Flag_of_Serbia.svg.png 1.5x, //upload.wikimedia.org/wikipedia/commons/thumb/f/ff/Flag_of_Serbia.svg/45px-Flag_of_Serbia.svg.png 2x|Serbia|h15|w23|thumbborder flagicon-img flagicon-img]] Physiotherapist: Bojan Milošević

[[INLINE_IMAGE|//upload.wikimedia.org/wikipedia/commons/thumb/6/64/Flag_of_Montenegro.svg/23px-Flag_of_Montenegro.svg.png|//upload.wikimedia.org/wikipedia/commons/thumb/6/64/Flag_of_Montenegro.svg/35px-Flag_of_Montenegro.svg.png 1.5x, //upload.wikimedia.org/wikipedia/commons/thumb/6/64/Flag_of_Montenegro.svg/46px-Flag_of_Montenegro.svg.png 2x|Montenegro|h12|w23|thumbborder flagicon-img flagicon-img]] Statistician: Vladimir Kovačević
[[INLINE_IMAGE|//upload.wikimedia.org/wikipedia/commons/thumb/6/64/Flag_of_Montenegro.svg/23px-Flag_of_Montenegro.svg.png|//upload.wikimedia.org/wikipedia/commons/thumb/6/64/Flag_of_Montenegro.svg/35px-Flag_of_Montenegro.svg.png 1.5x, //upload.wikimedia.org/wikipedia/commons/thumb/6/64/Flag_of_Montenegro.svg/46px-Flag_of_Montenegro.svg.png 2x|Montenegro|h12|w23|thumbborder flagicon-img flagicon-img]] Pero Milošević

[[INLINE_IMAGE|//upload.wikimedia.org/wikipedia/commons/thumb/1/1b/Flag_of_Croatia.svg/23px-Flag_of_Croatia.svg.png|//upload.wikimedia.org/wikipedia/commons/thumb/1/1b/Flag_of_Croatia.svg/35px-Flag_of_Croatia.svg.png 1.5x, //upload.wikimedia.org/wikipedia/commons/thumb/1/1b/Flag_of_Croatia.svg/46px-Flag_of_Croatia.svg.png 2x|Croatia|h12|w23|thumbborder flagicon-img flagicon-img]] Vinko Kandija

[[INLINE_IMAGE|//upload.wikimedia.org/wikipedia/commons/thumb/6/64/Flag_of_Montenegro.svg/23px-Flag_of_Montenegro.svg.png|//upload.wikimedia.org/wikipedia/commons/thumb/6/64/Flag_of_Montenegro.svg/35px-Flag_of_Montenegro.svg.png 1.5x, //upload.wikimedia.org/wikipedia/commons/thumb/6/64/Flag_of_Montenegro.svg/46px-Flag_of_Montenegro.svg.png 2x|Montenegro|h12|w23|thumbborder flagicon-img flagicon-img]] Nikola Petrović

[[INLINE_IMAGE|//upload.wikimedia.org/wikipedia/commons/thumb/f/ff/Flag_of_Serbia.svg/23px-Flag_of_Serbia.svg.png|//upload.wikimedia.org/wikipedia/commons/thumb/f/ff/Flag_of_Serbia.svg/35px-Flag_of_Serbia.svg.png 1.5x, //upload.wikimedia.org/wikipedia/commons/thumb/f/ff/Flag_of_Serbia.svg/45px-Flag_of_Serbia.svg.png 2x|Serbia|h15|w23|thumbborder flagicon-img flagicon-img]] Duško Milić

[[INLINE_IMAGE|//upload.wikimedia.org/wikipedia/commons/thumb/f/f0/Flag_of_Slovenia.svg/23px-Flag_of_Slovenia.svg.png|//upload.wikimedia.org/wikipedia/commons/thumb/f/f0/Flag_of_Slovenia.svg/35px-Flag_of_Slovenia.svg.png 1.5x, //upload.wikimedia.org/wikipedia/commons/thumb/f/f0/Flag_of_Slovenia.svg/46px-Flag_of_Slovenia.svg.png 2x|Slovenia|h12|w23|thumbborder flagicon-img flagicon-img]] Tone Tiselj