SatoshiDisk.com is one such product that aims to help its users increase their profits by allowing them to make smart deals with potential clients via the use of a 'drop files' interface.
What Is SatoshiDisk?
Satoshi Disk[1] has been described as an "online marketplace" that enables individuals who possess content of value, to sell their data to people willing to buy it. In terms of its working mechanism, we can see that Satoshi Disk uses a "drop panel" for sellers so as to allow them to upload information that can help prospective buyers get an idea of the service. This program has been made for the cryptocurrency ecosystem, and users can observe that most of the files that can be seen on SatoshiDisk.com are usually Bitcoin related.
At this point, it would be useful to mention that all transactions taking place on this platform are executed via Bitcoin transfers. This should be taken into consideration seriously when using this service, as once BTC's have been transferred, there is no way to get them back.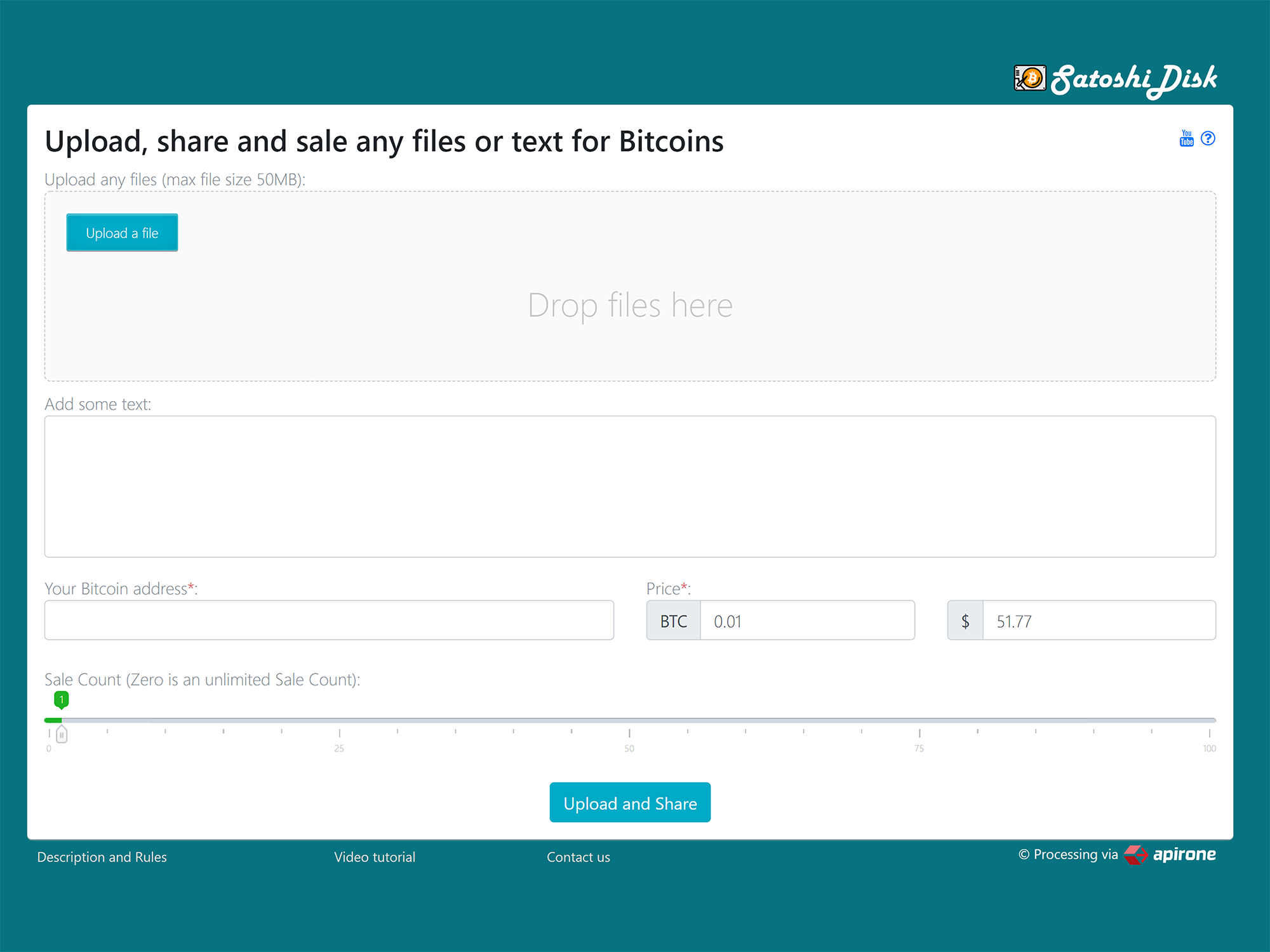 How Does It Work?
From a solely functional point of view, we can see that SatoshiDisk features a pretty straightforward algorithm. It basically asks the sellers to upload their files on a common server (along with a price and BTC address), and then share a generated link with the potential buyer. If the customer is happy with the product, the deal goes through and SatoshiDisk receives a tiny commission fee 0.0002 BTC.
From a buyer's perspective, we can see that once a person feels that the product they are looking at is legitimate and worth considering, they can via the click of a button, complete the transaction.
Is There Anything Is Should Be Vary Off?
While everything seems to be in place as far as the business mechanics of things go, there are still some issues of 'supervision' that need to be addressed in relation to this service. Additionally, there have been some reports by past users who say that there have faced malware attacks as a result of visiting and using SatoshiDisk.
Satoshi Disk Conclusion
All interested customers can go to SatoshiDisk.com to make full use of this platform. Apart from a couple of issues pertaining to 'buyer rights' and verification, this bitcoin marketplacehas the potential to redefine the way business is done. As mentioned earlier, it uses a simple 'upload and advertise mechanism', that is efficient in its overall approach.
How it works for seller
Seller upload files to server, specify his Bitcoin address and price
Share link to the disk to potential buyers
Profit!
How it works for the buyer
Buyer click the "buy" button
He will get new unique address* for his payment only
After sending his payment and network confirmation system will allow downloading files
Amount with subtracted fee is sent to seller automatically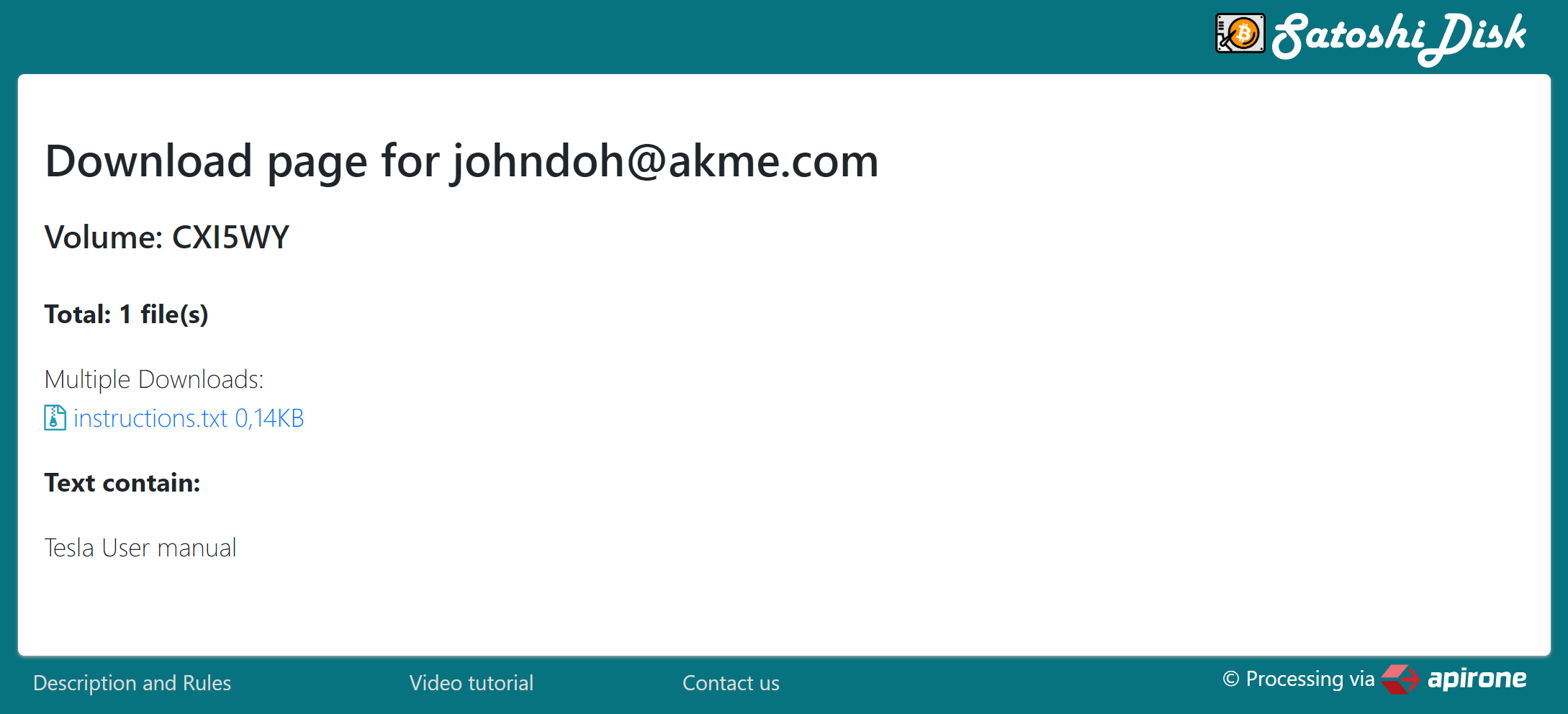 * there are two reasons why we generate new addresses instead of using seller address. Main reason is that we need to identify payment author (via pairing short url, generated address and buyer browser cookie) - we would not recognize who made the payment and who to allow download otherwise. Second reason is that it would be very simple to identify how many times was files actually sold just by searching in blockchain which is not desired for most of sellers.