Seth Vangeldren is an American social media influencer and dancer from Port Orange, Florida. He is best known for his dancing videos on Instagram. [1] [2] [4]
Social media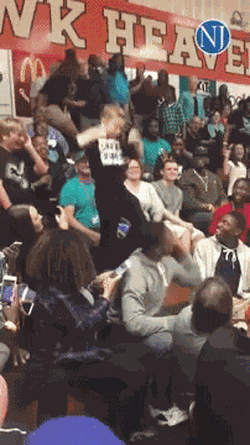 Vangeldren dancing at a local basketball game in 2017
Seth first gained prominence in the music industry in 2017 after a video of him dancing at a Spruce Creek High School basketball game was shared widely on social media. [1]
Vangeldren has since grew his personal Instagram account to over 630,000 followers. Rappers send him requests to dance to their songs, a service for which Vangeldren charges between one thousand and six figures. [1]
Record labels such as Alamo Records, Def Jam Recordings, and Atlantic Records have reached out to Vangeldren to promote their artists. [1]