Dustin Senos is a Product Designer ​ based in San Francisco ​. [2] ​ Throughout his career, Senos has worked for major companies including Walt Disney and Medium. [3] ​
Early Life and Education
Senos was born and raised in Canada ​. [4] ​ He earned his education from the Center for Arts and Technology Okanagan where he studied digital animation. [3] ​
Career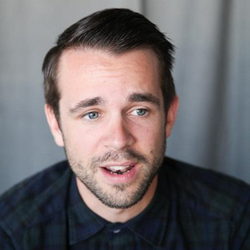 A picture of Dustin Senos
Early in his career, Senos was a Senior Front-End Developer & Graphic Artist at Acro Media and a Graphic Artist for The Walt Disney Company ​ where he worked on the virtual community and massive multiplayer online game Club Penguin. [3] ​ [2] ​​ In addition Senos was a Freelance Developer and Graphic Artist for various projects and released the MAC OS X application Littlelpsum which was featured on Lifehacker ​ and Swissmiss. [3] ​
From September 2011 to April 2015, Senos was the Head of Design for Medium and was the first designer hired at the platform. [3] ​ During his tenure, he helped shape Product, UX, and Visual Design for web and mobile as well as oversaw a team of 6 designers and coordinated many cross-functional projects across Engineering and Design teams. [3] ​ Medium has grown to become the go-to blogging platform for prominent figures ranging from Barack Obama ​ to Tony Hawk ​ to express their thoughts. [2] ​
In December 2016, Senos founded Out Off Office Hours, a program for people who are new the the technology industry to talk to experienced professionals about career paths, their portfolios, and other questions to help them navigate the field. [3] ​ In addition, he is the Founder of Small Animal Studios. [3] ​