Everipedia is now
IQ.wiki
- Join the
IQ Brainlist
and our
Discord
for early access to editing on the new platform and to participate in the beta testing.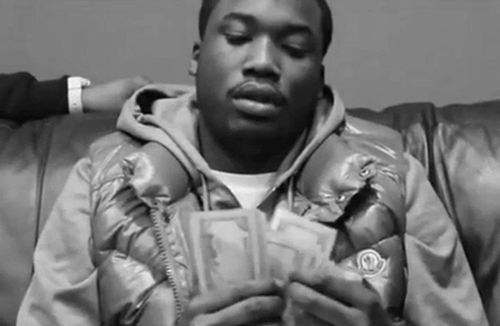 Meek Mill
Meek Mill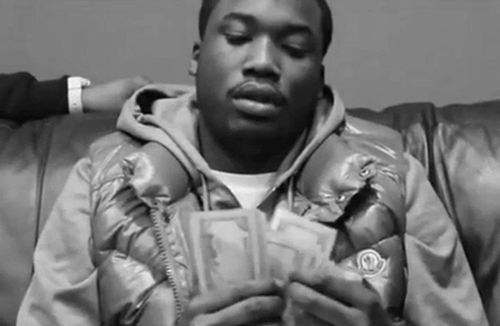 Dream Chasers Records

Founded

2012

Founder

Meek Mill (CEO)

Status

Active

Genre

Hip hop

Country of origin

United States
Robert Rihmeek Williams (born May 6, 1987), [undefined] known professionally as Meek Mill, is an American rapper and songwriter. Raised in Philadelphia, he embarked on his music career as a battle rapper, and later formed a short-lived rap group, The Bloodhoundz. In 2008, Atlanta-based rapper T.I. signed Meek Mill to his first record deal. In February 2011, after leaving Grand Hustle Records, Mill signed with Miami-based rapper Rick Ross's Maybach Music Group (MMG). Mill's debut album, Dreams and Nightmares , was released in 2012 under MMG and Warner Bros. Records. The album, preceded by the single "Young & Gettin' It", debuted at number two on the U.S. Billboard 200.
In October 2012, Mill announced the launch of his own label imprint, Dream Chasers Records, named after his mixtape series. Meek Mill often collaborates with fellow MMG label-mates; he is also known for his appearances on MMG's Self Made compilation series, with his first two singles, "Tupac Back" and "Ima Boss", being included on volume one.
Dream Chasers Records

Founded

2012

Founder

Meek Mill (CEO)

Status

Active

Genre

Hip hop

Country of origin

United States
Meek Mill was born Robert Rihmeek Williams [undefined] on May 6, 1987 [undefined] in South Philadelphia, the son of Kathy Williams. He has an older sister, Nasheema Williams. Kathy grew up in poverty and her mother died when she was young. Meek's father was killed when Meek was five years old, apparently during an attempted robbery. His uncle, Robert, described Meek Mill's father as a "black sheep of the family". After her husband's death, Kathy moved with Meek and his sister to North Philadelphia, where they lived in a three-bedroom apartment on Berks Street. Their financial condition was poor and she started cutting hair, doing other jobs some of which were "semi-legal", and shoplifting, to support the family. At home, Meek Mill was shy and rarely spoke. As a kid, he became acquainted with another of his dad's brothers, Grandmaster Nell, who was a pioneering disc jockey (DJ) in the late-1980s Philadelphia hip-hop scene and influenced Will Smith and DJ Jazzy Jeff. Meek's interest in hip-hop grew. He was also influenced by the independent hip-hop artists Chic Raw and Vodka, whom he used to emulate by watching their DVDs. [undefined] [undefined]
During his early teenage years, Meek Mill often took part in rap battles, under the pseudonym Meek Millz. He'd often stay up well past midnight filling notebooks with phrases and verses that he'd later draw on. Later he and three friends formed the rap group, The Bloodhoundz. They bought blank CDs and jewel cases at Kinko's, encouraging friends to burn them with the group's songs and distribute them. When he was 18, while walking to a corner store armed, Meek Mill was arrested for illegally possessing a firearm and was beaten up by the police. Because of the beating, his lips and both eyes became swollen and one of his braids was ripped out. He was charged with assaulting the police after two black cops gave a statement against him in the case, saying he chased them down with a gun and tried to kill them. He was then put on probation. [undefined] [undefined] [undefined]
2003–10: Career beginnings
The Bloodhoundz lasted long enough to release four mixtapes. [undefined] In 2008, Mill released his fourth solo mixtape, Flamers 2: Hottest in tha City, which spawned the promotional singles"I'm So Fly," "Prolli," and "Hottest in the City." Flamers 2 caught the attention of Charlie Mack, founder and President of 215 Aphillyated Records. Mack was so impressed with Mill that he immediately signed him to his management company. During that same year, Meek Mill also met the founder and owner of Grand Hustle Records, Atlanta-based rapper and record executive T.I. [undefined] T.I. was also impressed by Mill and offered him an opportunity to travel, to meet with him and Warner Bros. Records; within a week both record companies offered him a deal. Although he was offered other record deals, Mill felt collaborating with T.I. was "an opportunity of a lifetime" and thus chose his label. However, a setback occurred: Mill was arrested, charged with gun and drug possession, and ordered to serve seven months in prison. He was released in early 2009. [undefined]
Under Grand Hustle, Mill formed a work relationship with the label's resident disc jockey, DJ Drama. Mill and Drama teamed up to release the third edition of Mill's Flamers series. The mixtape, titled Flamers 3: The Wait Is Over, was released on March 12, 2010 and is helmed as a "Gangsta Grillz mixtape". [undefined] [undefined] [undefined] The mixtape features his promotional single "Rosé Red", which was later remixed with additional verses from fellow American rappers T.I., Rick Ross and Vado. [undefined] Rick Ross contributed his verse after he was visiting Philadelphia and asked his Twitter followers who he should collaborate with; Meek Mill was the overwhelming response. [undefined] The remix was included on Mill's following mixtape, Mr. Philadelphia. [undefined] Due to Mill's and Grand Hustle label-boss T.I.'s respective legal troubles, Mill was never able to release an official album under Grand Hustle and they parted ways in 2010. [undefined]
Following the release of the lead single for Dreams & Nightmares, entitled "Amen", Philadelphia area pastor Rev. Jomo K. Johnson called for a boycott of Mill due to the lyrical content of "Amen". In a statement, he said that, "As a hip-hop fan, I want to encourage every rap fan in Philadelphia who is a believer in Jesus Christ, to boycott Meek Mill until he acknowledges this blatant disrespect. And being resident of North Philadelphia and pastor, I revoke Meek's 'hood pass' until this happens." [undefined] On July 17, in an interview on the BET show 106 & Park , Mill stated, "I don't think no preacher or no church approves of any type of rap music—because rap music, period, is a lot of bad stuff said. But at the end of the day, it's real life. And me, I wasn't trying to disrespect no religion or anything like that." [undefined]
A feud started between Meek Mill and fellow Philadelphia-born rapper Cassidy, when Mill offered to battle several underground rappers including Cassidy. Cassidy would later accept the challenge, adding "if the money was right". They participated in a short social exchange, after which Cassidy released "The Diary of a Hustla", which was originally thought to be a diss track towards Mill. This was later refuted by Cassidy. [undefined] They both asked $100,000 each for the battle to take place. [undefined] [undefined] However, after Meek Mill dissed Cassidy's song, "Condom Style" (a remake of Psy's "Gangnam Style"), Cassidy released a formal diss track towards Mill with "Me, Myself & iPhone". [undefined] [undefined] Afterwards, Meek Mill responded with the diss track "Repo", which Mill later said would be the final diss record he would release against Cassidy. [undefined]
Cassidy later said the feud was not personal, saying it was all in the spirit of hip hop. [undefined] On January 6, 2013 Cassidy released a 10-minute-long diss response titled "Raid". [undefined] Eight months later, on September 5, 2013 Meek Mill released another diss record towards Cassidy, titled "Kendrick You Next". This was despite the fact that he said "Repo" would be his final diss record. [undefined] Three days later, Cassidy released a diss record titled "Catch A Body", as a response. [undefined] Since then, their feud seemed to have calmed down.
In July 2015, Meek Mill publicly criticized Canadian Toronto-based entertainer Drake on Twitter, calling him out for not writing his own lyrics. In a series of tweets, the rapper claimed his counterpart used a ghostwriter for "R.I.C.O. ", a song off Mill's second album, Dreams Worth More Than Money . [undefined] He also admitted that he was upset that Drake didn't promote the album on Twitter, upon its release. "Stop comparing Drake [to me too]. He don't write his own raps. That's why he ain't tweet my album because we found out!", Meek Mill commented. [undefined] [undefined] Meek Mill had identified the ghostwriter as Quentin Miller, a local rapper from Atlanta. Meek Mill's claims received support from Funkmaster Flex, an American hip hop DJ on New York City's Hot 97 radio station. Flex released multiple audio recordings of reference tracks featuring Quentin Miller performing the soon-to-be Drake songs, "10 Bands", "Used To", "Know Yourself" and his guest verse on "R.I.C.O."[undefined] Drake was later supported by his long-time friend, collaborator and co-founder of OVO Sound, award-winning multi-platinum selling producer 40, who claimed that not only does Drake write his own songs, he has also written number-one records for other artists. "No one is as talented as Drake… [there are] countless number ones and songs drake has written for others never mind himself", 40 said on Twitter. [undefined]
On July 25, 2015, Drake premiered a track, titled "Charged Up" on the Beats 1 OVO Radio Show that is widely seen as a response to Meek Mill's allegations. Drake highlighted Meek Mill's relatively low sales volume and further claimed that the rapper was fading into obscurity. [undefined] [undefined] Drake also dissed Funkmaster Flex by promoting his rival DJ Clue?. On July 29, Drake released an aggressive diss track, named "Back to Back", that further attacked Meek Mill. The track, streamed over 500,000 times in 4 hours, heavily suggested that Mill's relationship with Nicki Minaj is lopsided in the latter's favor and also further criticized the former for not responding to "Charged Up" and for only relying on Twitter to attack Drake. [undefined] The track was released for streaming on the OVO SoundCloud account and on Apple Music. [undefined] The next day, Meek Mill released a track attacking Drake titled "Wanna Know" through Funkmaster Flex on Hot 97. [undefined] On "Wanna Know", Meek Mill revealed another reference track, ghostwritten by Quentin Miller for Drake, who he criticized for being soft. [undefined] Meek Mill also dissed AR-Ab on the track [undefined] and furthermore claimed that Drake was urinated on inside a movie theatre. Mill then removed the song from SoundCloud and said that he was moving on from his feud with Drake. [undefined] [undefined]
On January 30, 2016, Drake released a new diss track aimed at Mill, titled "Summer Sixteen", as the buzz single, used to promote his fourth studio album, Views . [undefined] Less than fifteen minutes later, Mill released a response track with label mate Omelly called "War Pain". [undefined] The track references several lines from "Summer Sixteen", including an incident in which Drake played "Back to Back" in a public hotel, in which, he had a room directly above Mill. Four months later, Mill released a remix of Fat Joe and Remy Ma's "All the Way Up" with fellow rappers Fabolous and Jadakiss. Meek directly references Drake in several lines of the song, such as "If you didn't write it, don't record it." He also implied that he was in a relationship with Drake's current love interest, Rihanna. [undefined]
Meek Mill and Drake were both respectively endorsed by Burger King and Whataburger for their feud. [undefined]
On September 16, 2016, The Game released a five-minute freestyle, "92 Bars", which was rumored to be a diss towards Meek Mill. [undefined] [undefined] Previously, Mill and Game collaborated on 2015's "The Soundtrack". [undefined] Hours after the release of "92 Bars", Game admitted that the freestyle was specifically a diss towards Mill. The next day, the two rappers ended up in a Instagram exchange, with The Game cyber-flirting with Meek Mill's girlfriend, Nicki Minaj, as well as accusing him of calling the police, informing the authorities about a robbery involving Sean Kingston. [undefined] On September 23, The Game released another diss track towards Mill, "Pest Control". Ten hours later, Meek Mill released the remix to Young M.A's "OOOUUU". [undefined] [undefined]
A dispute between Meek Mill and fellow Philadelphia-based rapper Beanie Sigel ensued on September 26, 2016, when the latter ridiculed the former's intelligence towards him through a radio interview. [undefined] Minutes after the interview, Sigel was punched on the back of his head by whoever was believed to have been one of Meek Mill's affiliates. [undefined] Then, three days later, Mill criticized Sigel through many derogatory messages via Instagram. [undefined] Later, Mill dissed Sigel, The Game and Drake in a freestyle on Funkmaster Flex's radio show. [undefined] Sigel responded by releasing a diss track titled "I'm Coming". [undefined]
In August 2013, Kendrick Lamar dissed Meek Mill, J. Cole, Big K.R.I.T., Wale, Pusha T, ASAP Rocky, Drake, Big Sean, Jay Electronica, Tyler, The Creator and Mac Miller on his guest verse on Big Sean's "Control". Lamar touted himself to becoming the king of both coasts and threatened to "murder" the rappers that he mentioned before, despite being associated with them before. [undefined] During a performance at a music festival in New York City, Mill sent derogatory messages towards Lamar. [undefined] On September 9, 2013, Mill later released "Ooh, Kill 'Em", a response to Lamar's verse on "Control". [undefined] [undefined]
In October 2013, Mill ran into a social fight with fellow Maybach Music Group artist Wale, for not backing him up on his feud with Cassidy, hence the fact that the latter dissed Wale and several others, with whom Mill affiliated with.
He also criticized Wale for not helping him support his second studio album.
[undefined] Two years later, their dispute reignited after Wale sided with another of Mill's rivals, Drake.
[undefined] [undefined] However, after a long talk with mentor Rick Ross, the three later paired for "Make It Work", which was released on July 8, 2016 [undefined]
Mill's dispute with AR-Ab ensued after the former's rival, Drake, referenced the latter on his song "Back to Back" where he says "I waited four days, nigga, where y'all at?
I drove here in the Wraith playin' AR-Ab."
AR-Ab later appeared on VladTV in August 2015, saying that he hasn't signed to Drake's OVO Sound and sided with him. He was also disappointed at Mill's response, since he called out AR-Ab on "Wanna Know", the response to Drake's diss track. Mill responded on August 6 during a performance at the BB&T Pavilion in Camden, New Jersey where he said "fuck AR-Ab" and questioned his allegiance to an out-of-town rapper. AR-Ab responded by releasing his own version of "Back to Back" on August 8, which disses Mill and also contained violent lyrics where he threatened to unleash his "shooters" upon Mill. [undefined] [undefined] [undefined] In response, Meek's cousin and Dream Chasers signee Omelly released his own version of "Back to Back", which dissed AR-Ab. AR-Ab did another interview on VladTV, where he said Mill was too scared to respond himself and Omelly was the "softest one on Dream Chasers". He also told that he won't respond to Omelly's diss because he's a "worker". [undefined] In January 2016, AR-Ab revealed that he and Mill had talked it out and their feud was now over. [undefined]
On January 25, 2016, Mill dissed his record label boss Rick Ross' long-term nemesis, 50 Cent, through his extended play, 4/4 (not counting the remix to Drake and Future's "I'm the Plug"). [undefined] After hearing the EP, 50 Cent replied with a set of over 22 memes, including one where he said that he should run to his girlfriend at the time, Nicki Minaj and cry to her. [undefined] With a fact that both Minaj and 50 are based from the same city (Jamaica, Queens, New York), Mill, careless, disparaged 50 unkindly with a direct message, ridiculing his case involving Rick Ross' ex-girlfriend, followed up by his bankruptcy case. [undefined] On January 30, 2016, Mill dissed 50 again on "War Pain", in the middle of his verse, saying "My Philly boys will creep up on you when you ain't looking, with your little memes." [undefined] The next day, 50 and many members of his collective G-Unit counter dissed Mill at a concert, parts unknown. [undefined] The conflict between Meek Mill and 50 Cent also reignited the feud between the latter and Mill's mentor, Rick Ross.
On June 30, 2016, Joe Budden dissed Meek Mill and Drake on "Making a Murderer, Pt. 1", a counter diss to the latter's "4PM in Calabasas", as well as his guest verse to French Montana's "No Shopping". [undefined]
Following his release from his three-to-six month prison sentence for probation violation on December 2, 2014, Mill began dating rapper and singer Nicki Minaj in early 2015; he accompanied her as an opening act on her 2015 world tour. [undefined] [undefined] On January 2, 2017, it was reported that Meek Mill and Nicki Minaj had ended their two-year relationship. [undefined] [undefined] [undefined] Their breakup is furthermore detailed on Minaj's 2017 single, "Regret in Your Tears". [undefined]
Dreams and Nightmares

Dreams Worth More Than Money

Wins & Losses