Chris Heria is the Founder and CEO of ThenX fitness program which involves a workout routine with weights and calisthenics. He also founded The Miami Trainer, the Calisthenics Academy and Co-Founded Calisthenics Evolution Institute. He is also an athlete sponsered by BarStazz. [4] [3] [2]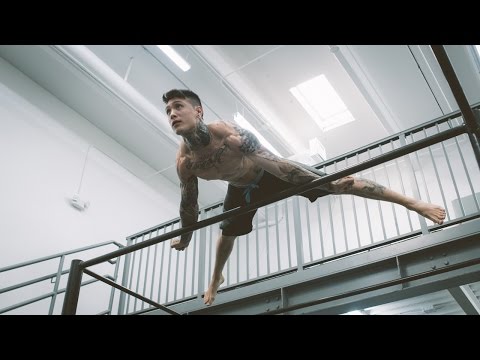 Chris Heria in one of his training tutorials
Early Life and Education
Heria was born in Miami, Florida on December 21, 1991. He completed his school education in 2008 from St. Brendan High School. [1]
Career
Chris Heria has build a reputation as a Street Workout Champion, Pro Bar Athlete and Certified Personal Trainer.  He represented the United States in the Street Workout World Championship. He is also representative of Basstarzz, a famous workout team.
Chris during a longjump
He has internationally competed as a bar athlete and has taught at various workshops and seminars. He offers online training at his YouTube channel OFFICIALTHENX. He also has many establishments in Miami, including The Miami Trainer, Calisthenics Academy and his personal gym. [5]
Trivia
Chris has a son named Zen who was born in 2011. His YouTube channel has more than 600,000 subscribers.